Shanghai is China's most popular city for the floating population, according to a research by Value Line, a Shanghai-based financial magazine. The city saw a net inflow of about 9.54 million people, followed by Beijing and Shenzhen.
Here let's look at top 10 cities with largest net inflow of population.
No 10 Xiamen
Xiamen is a major city on the southeast coast of China in Fujian province. As an international harbor city, it has one of the best environments and is the most desirable tourist destination in the country. It was once called "Eastern Hawaii" by Richard Nixon, former president of the United States.
Registered residents (people with hukou or permanent residence permit): 1.94 million
Total residents: 3.98 million
Net inflow of population: 2.04 million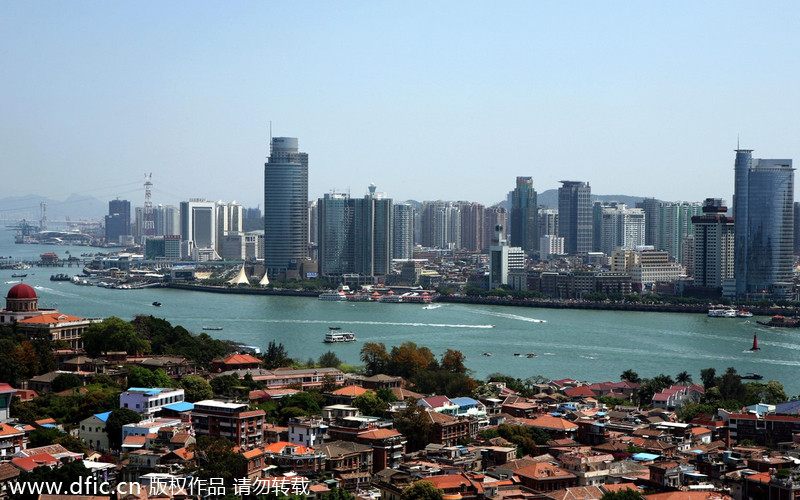 City view of Xiamen, a major coast city in Fujian province. [Photo/IC]