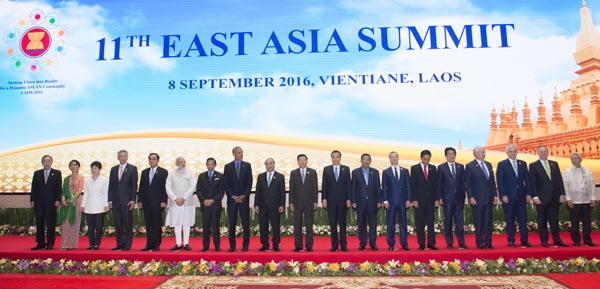 Leaders from the 10 member states of the Association of Southeast Asian Nations as well as from China, South Korea and Japan pose in a group photo session in Vientiane, the capital city in Laos on September 8, 2016. [Photo provided to chinadaily.com.cn]
Premier Li Keqiang made reference to traditional Laotian sayings while talking about the significance of cooperation between East Asia countries during his attendance at the 11th East Asia Summit on Thursday in Vientiane, the capital of Laos.
The premier said Laos has a saying; that one stump cannot make a fence while noting that residents cannot build a good village without concerted efforts.
Li said he hopes all parties at the summit will continue to work together in cooperation for the benefit of all in East Asia, contributing their strengths toward promoting regional peace, stability and enduring prosperity, as well as bringing real benefits to the people of all countries in the region.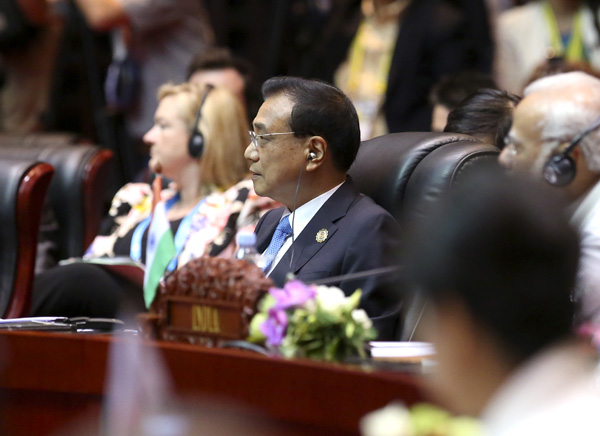 Premier Li Keqiang attends the 11th East Asia Summit on Thursday in Vientiane, the capital of Laos on September 8, 2016. [Photo provided to chinadaily.com.cn]