Close China-Belarus cooperation 'unprecedented' in history
By WANG ZHAOKUN in Minsk, Belarus ( chinadaily.com.cn )
Updated: 2016-12-03 14:47:44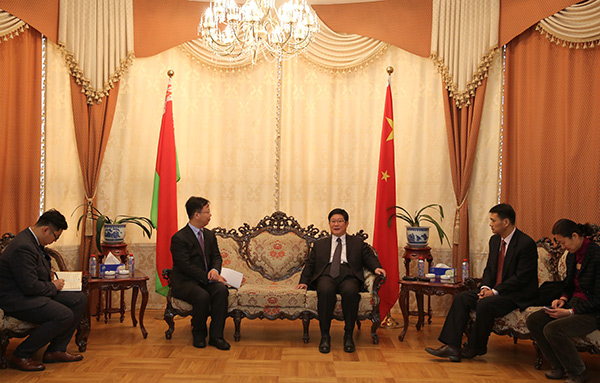 Cui Qiming (center), China's ambassador to Belarus, meets with a Chinese media delegation in Minsk on Dec 2, 2016. [Photo by Zhang Tuchang/provided to chinadaily.com.cn]
The all-around cooperation between China and Belarus is unparallel in history as people-to-people exchanges boost public support for rapid development of ties, said Cui Qiming, China's ambassador to the country.
The latest example is the two country's coordination in China's Belt and Road Initiative, the most promising area of bilateral ties.
China and Belarus would use the opportunity to maintain and strengthen such a momentum, the ambassador added.
Currently, the two countries are working on the China-Belarus Industrial Park, jointly developed as a key project to contribute to the initiative.
The infrastructure work is nearly complete and the two governments would now encourage companies of their countries to invest in the park, according to the ambassador.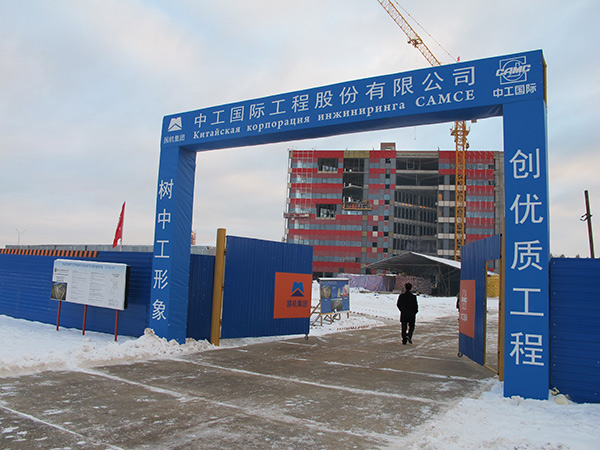 A view of the China-Belarus Industrial Park in Minsk, Belarus. [Photo by Wang Zhaokun/chinadaily.com.cn]
Belarus is known for its top-notch social security, political stability and green environment, the ambassador said, creating good conditions for Chinese enterprises, he added.
In a statement the two countries issued in May last year to deepen their comprehensive strategic partnership, China and Belarus said the park "is a strategic project in line with both countries' developmental interests".
According to the statement, China will support Chinese manufacturers and high-tech companies to conduct business in the park, while Belarus will offer preferential policies and a good environment to the enterprises.
The unparallel cooperation is also visible in other areas as well.
Chinese people view Belorussians positively and they in turn view China as a rapidly developing, friendly and big responsible country, Cui said.
The three Confucius Institutes in Minsk are popular among people wishing to learn Chinese language and culture and Chinese is one of the most popular foreign languages for students in Belarus.
On the other hand, there are about 2,000 students from China studying in Belarus.
Both these factors indicate good people-to-people exchanges, which the ambassador said further consolidate public opinion in support for cooperation in areas such as trade and politics, said the ambassador.

We will not give up search, Li vows
International hunt for missing airliner continues after fruitless six-day search