NDRC to collaborate with Alibaba to build credit system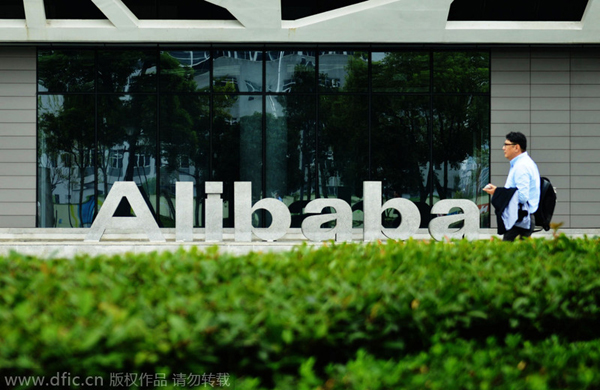 Visitor walks at the headquarters of Alibaba Group in Hangzhou city, East China's Zhejiang province, Sept 21, 2014. [Photo/IC]
China's National Development and Reform Commission joins hands with e-commerce giant Alibaba Group Holding Ltd in building a credit system to better regulate businesses in the country.
The commission inked a Memorandum of Understanding agreement with Alibaba on Friday to team up on various areas, including data sharing, award and punishment, as well as joint pilot projects, in an aim to raise the awareness of credibility and integrity in business environment and speed up the building of a credit system for enterprises.
Lian Weiliang, vice-chairman of the National Development and Reform Commission, said e-commerce is already a new engine that is driving economic growth. "Alibaba has put in a lot of effort to include credit into the operation of its e-commerce platforms. We hope Alibaba can be further involved in help building the credit system for the entire society," he said.
Jin Jianhang, president of Alibaba, said the Hangzhou-based e-commerce giant has always seen creditability as the cornerstone of its business. Through the innovation of more than 10 years, it has developed a credit management mechanism for the virtual business world.