Home / Business / Biz Photos
Man chucks stable job to run errands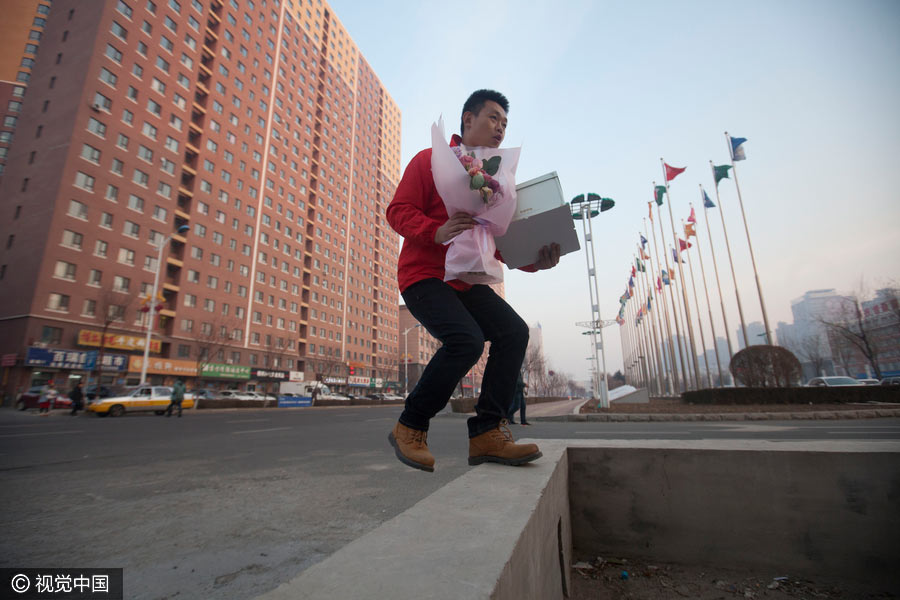 Sun Hailou holds a bouquet of flowers for a customer in Changchun city, Northeast China's Jilin province, Nov 17, 2016. [Photo/VCG]
Sun Hailou, a post-1990s man, has run errands for customers for three years in Changchun, the capital city of Northeast China's Jilin province.
After graduation, he got a stable job. However, he soon made a surprising decision to be his own boss by running errands.
This running of errands is different from the express delivery business since it involves a wider range of more customized services such as picking up children, feeding pets and providing driving services.
Sun now runs his own company, with eight employees. And his transportation means for running an errand has changed from a scooter to a Volkswagen car.