Those exquisite cultural calendars for 2016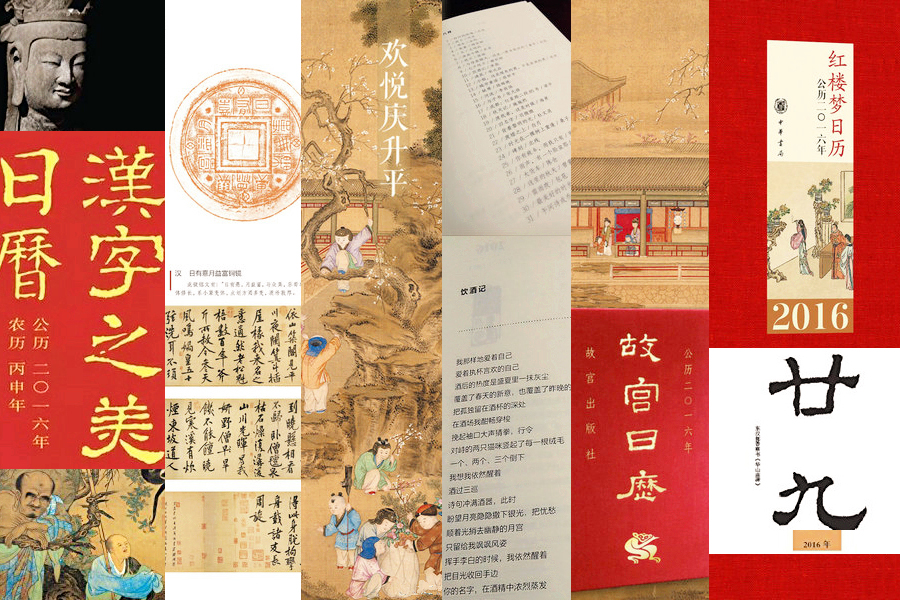 Cultural calendars published in 2016. [Photo/amazon; Sina Weibo]
There are only about two weeks left until we say goodbye to 2016. And it's also time to read the remaining pages of the calendar that you use through the year.
As cultural calendars are becoming more fine and exquisite in China, various datebooks are coming out to meet different needs.
These scheduling organizers provide more knowledge and fun than simply recording a date. Here are seven high quality cultural calendars published in 2016.