Palace Museum calendar a hot sale among art books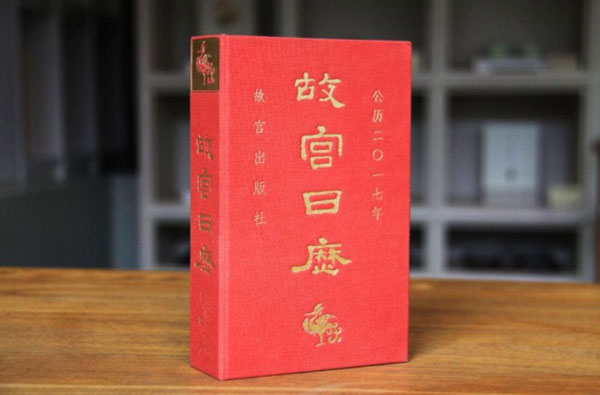 The 2017 Palace Museum calendar. [Photo/The Palace Museum's official Taobao store]
As the year of 2016 comes to an end with less than two months left, New Year calendars have become new items in people's shopping lists. Among them, the Palace Museum calendar is a hot sale.
Since the calendar resumed publication in 2010, it has become a best-seller among art books in recent years. An average of 200,000 copies were sold nationwide annually, according to the West China Metropolis Daily.
The 2017 Palace Museum calendar is themed Cock Crowing Brings Luck, because 2017 is the Year of the Rooster in China and rooster is a homophone to the Chinese word of ji, meaning "good luck".
To resonate with the auspicious meaning of the zodiac rooster or cockerel, the 2017 datebook is printed with 365 bird-themed imperial items, including paintings, calligraphy, and cultural relics.
The yearbook is available for bookings starting early September this year.
The Palace Museum calendar debuted in 1933. In 1937, the publication was suspended due to the War of Resistance against Japanese Aggression. In 2010, the museum revived the publication, adding refined and colorful designs into the editions. Since then, the datebooks are issued every year, with a different theme to echo with the zodiac animal that represents the year.