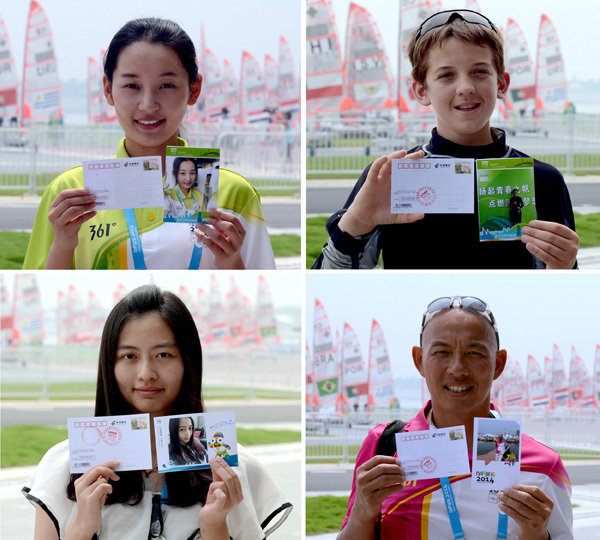 Customized calendars and postcards are gaining popularity while traditional calendar makers are languishing after China's top anti-graft body banned government spending on New Year gifts, such as calendars, greeting cards and postcards. [Photo/Xinhua]
The past year marked a reversal of fortunes in the calendar industry.
Traditional calendar makers, who have long dominated the market, are languishing, while customized calendar websites are thriving after years of struggling.
Declining business was evident at two major calendar wholesale markets in Guangdong's provincial capital Guangzhou when China Daily visited in December, while customized printer Yofus.com's staff worked overtime to fill the onslaught of orders.
Online personalized-printing services are blossoming after seven years of striving to take root, Yofus Digital Technology Co Ltd CEO Dong Zuming said.
Calendars printed with such images-of time with loved ones or a baby's first smile-became popular New Year gifts in 2014, he said.
Near the year's end, 2,229 services came up on a search for "2015 DIY personalized calendars" on China's largest online shopping website, Taobao.
Customers can use online platforms to upload photos into templates, and then customized calendars are delivered to their doors.
Netizens can also instead use personalized printing sites like Yxp.163.com and Yofus.com.
DIY calendars typically cost between 20 yuan ($3.2) and 40 yuan.
Such sites also provide a range of personalized-printing products, including photo books, postcards, posters, puzzles, mugs and T-shirts.