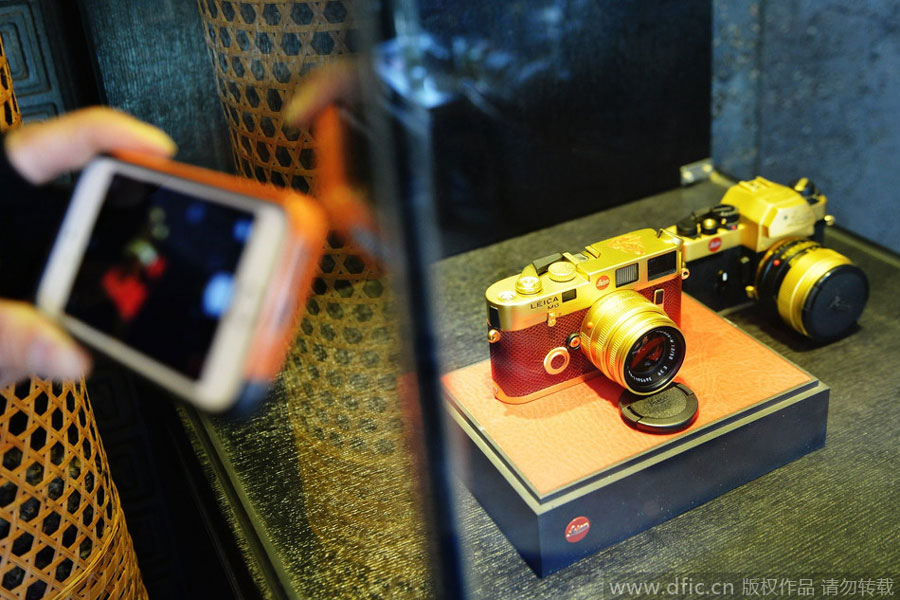 A visitor takes pictures of the two 24-carat gold plated Leica cameras at Hupan Photography Association, in Hangzhou, Zhejiang province, on Jan 1, 2015. [Photo/IC]
Two gold plated Leica cameras, Leica M6 "King of Thailand" and Leica R3, are on display in Hangzhou, Zhejiang province.
The two are limited editions, with only 700 M6 models and 1,000 R3 models available around the world.
They showed up at the inaugural ceremony of Hupan Photography Association, along with many other old cameras.