BEIJING - Total electricity output of the world's largest hydropower project--the Three Gorges Project, has exceeded 200 billion kilowatt hours (kWh) this year, the China Three Gorges Corporation (STGC) announced on Monday.
The output is a historical high and more than twice the electricity demand of Beijing, the company said in a press release. Beijing city's electricity consumption in 2013 stood at 91.3 billion kWh.
It also said that 200 billion kWh is the equivalent of saving 100 million tons of coal and preventing the emissions of carbon dioxide and sulfur dioxide by 200 million tons and 2 million tons, respectively.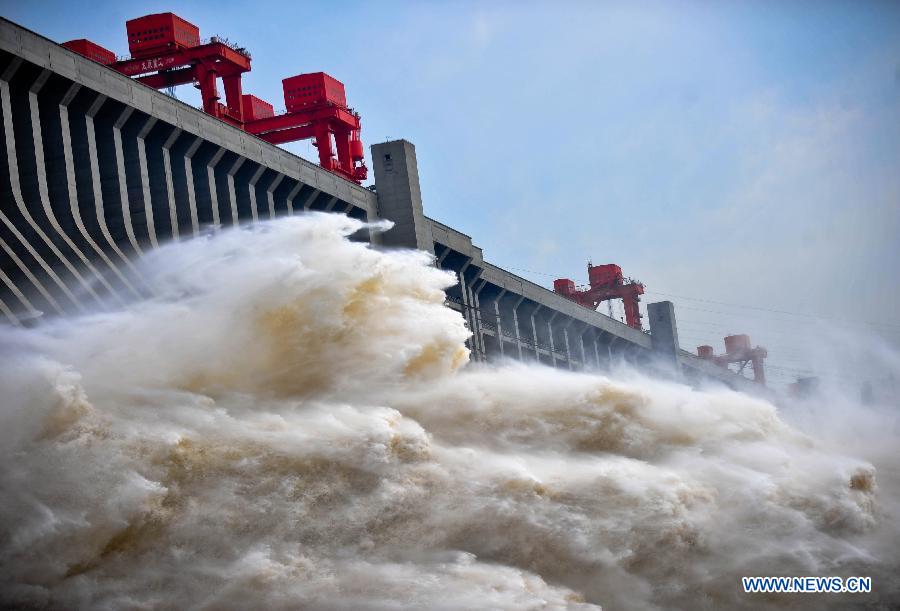 File photo taken on July 24, 2012 shows flood water discharging from the Three Gorges Dam, a gigantic hydropower project on the Yangtze River, in Yichang city, Central China's Hubei province. [Photo/Xinhua]