As China steps up its anti-graft drive, a swathe of Chinese CEOs and corporate chairmen have come under investigation of allegedly conducting bribery activities and embezzlement.
More than 70 senior directors from State-owned companies have been probed in corruption cases so far this year, said a senior official from the Party's Central Commission of Discipline Inspection this month, increasing 59 percent year-on-year. Senior management of private enterprises have also been investigated.
Now, let's take a look at 10 high-level executives of listed Chinese companies that have been under investigation in 2014.
Name: Chen Zhuolin
Title: chairman and CEO of Agile Property Holdings
Chen Zhuolin, chairman and CEO of Hong Kong-listed real estate developer Agile Property, was put under investigation by Kunming People's Procuratorate, a company filing in October revealed.
Chen was allegedly involved in an anti-corruption investigation against officials in Yunnan province where the company retains a real estate project with a total investment of 20 billion yuan ($3.22 billion), according to Chinese financial media Caixin.
The company's stock dropped after the revelation but rebounded slightly when Agile released information that the 52 year-old CEO had resumed his duties.
Chen was also accused of indecent assaults in 2013. The charges were later revoked.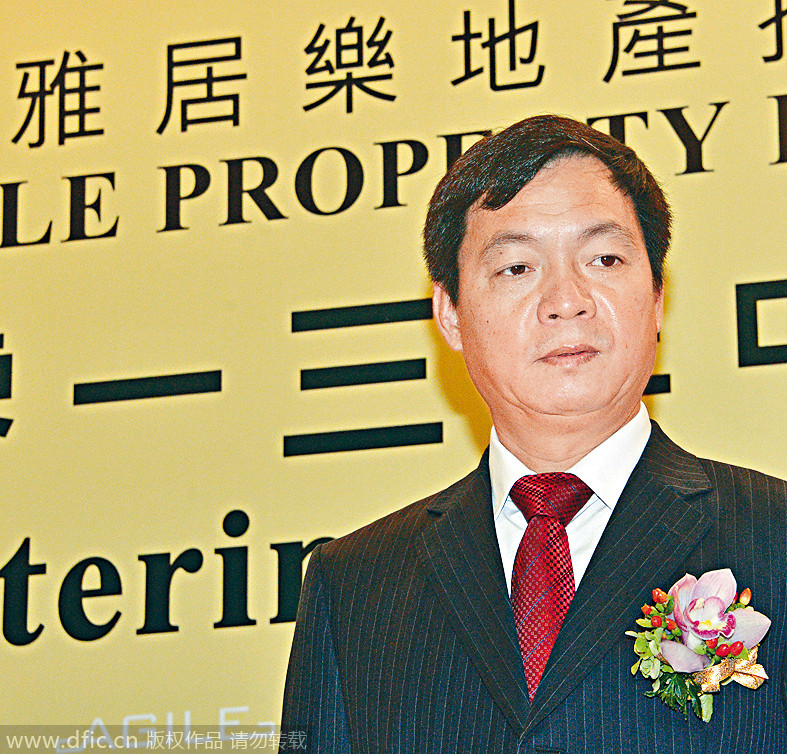 Chen Zhuolin, chairman and CEO of Agile Property Holdings, attends a press conference for the company's 2013 interim results announcement in Hong Kong, Aug 15, 2013. [Photo/IC]