Tibet Museum closes for renovation, expansion
The 17-year-old Tibet Museum in Lhasa was temporarily closed on Thursday due to lack of functional space and outdated facilities, safety and fire-fighting equipment. The reconstructed and expanded museum, to be reopened in three to five years, will feature more traditional Tibetan art in its architecture. Besides the main hall, the new museum will have a youth center, viewing room, specialty restaurant, multi-functional academic hall, 4D movie theatre, cultural and creative gifts and book stores.
Let's check out some of the collections of the museum.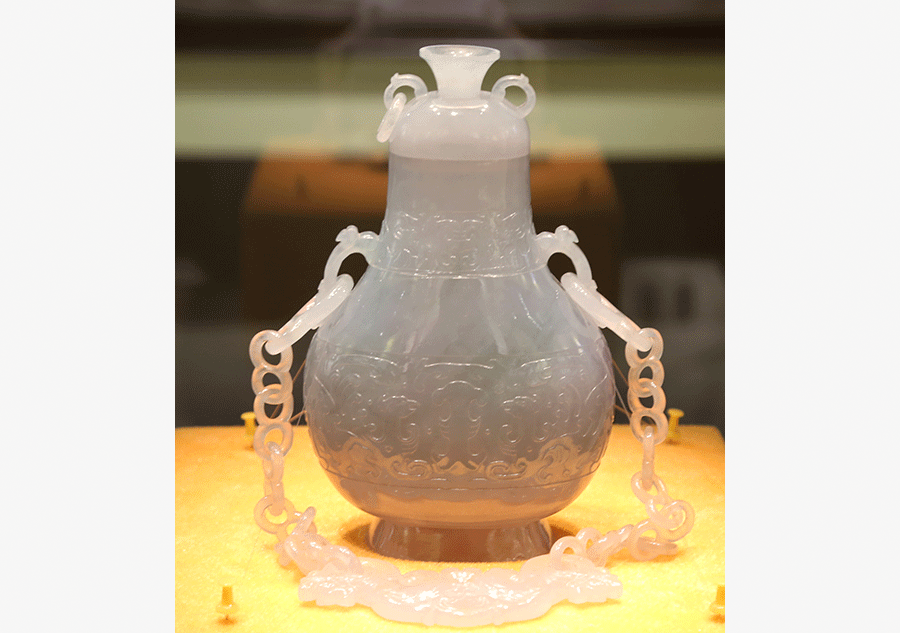 Jade pot, a gift from Chairman Mao Zedong to the 14th Dalai Lama in 1956. [Photo by Da Qiong/China Daily]