Alibaba restructures e-commerce business to get ready for 'new retail'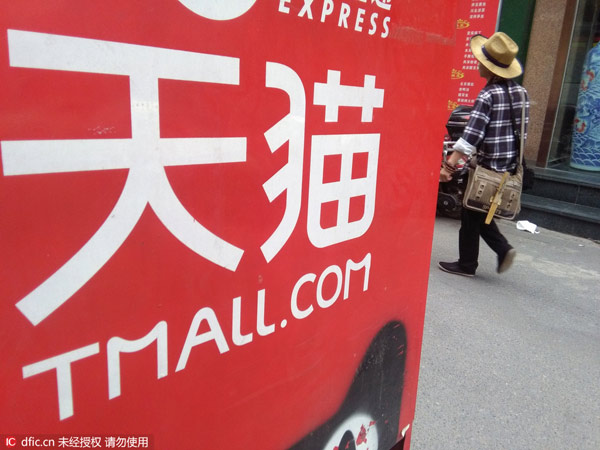 A logo of Alibaba's business-to-customer site Tmall seen on a street in Beijing, June 1, 2016. [Photo/IC]
Alibaba Group Holding Ltd announced on Friday its plan to restructure its e-commerce business in an effort to get ready for the era of data-driven new retail.
Daniel Zhang, chief executive officer of Alibaba Group, said that the company's business-to-customer site Tmall will be merged with its digital marketing unit Juhuasuan.
The decision aims to bring synergy among the company's business, marketing and operation units and explore all kinds of opportunities to digitalize existing businesses and make new businesses out of data, a move intended to better empower retailers.
Zhang made the announcement in an internal memo that was later made public on Friday. "We need to unify the service strategies for our customers and make sure the entire retail group can coordinate and act smoothly like one person," he said.
China's biggest e-commerce player earlier announced its plan of repositioning itself as a service provider to build digital and physical infrastructure for the future of commerce.
"With e-commerce itself rapidly becoming a traditional business, pure e-commerce players will soon face tremendous challenges," Jack Ma, executive chairman of Alibaba Group, said in mid October.
"This is why we are adapting and it's why we strive to play a major role in the advancement of this new economic environment," Ma added.