China-EU emergency drills to combat natural disasters
By HU YONGQI ( chinadaily.com.cn )
Updated: 2016-05-13 14:47:10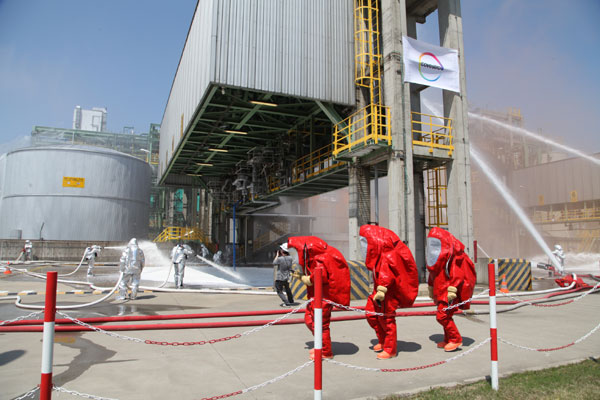 More than 500 people participated in the China-EU joint emergency management drills that concluded on Friday in Shanghai. [Photo provided to chinadaily.com.cn]
The China-EU joint emergency management drills concluded on Friday in Shanghai, with more than 500 participants taking part in the exercises aimed at preparing for natural disaster.
The drills were part of a five-year bilateral project on the China-EU Emergency Management Project. Chinese and European scientists created a risk scenario of a typhoon along the coast in Shanghai that led to building collapses, fire in dangerous chemical warehouses and a shipwreck resulting in toxic liquid leaks.
During the past three days, emergency management experts from the EU and the Chinese Academy of Governance observed and provided suggestions for the exercises and on-field maneuvers in the Shanghai Chemical Industry Park.
In addition, some European companies based in the park also collaborated in the drills while observers will evaluate the performance of the participants and make response recommendations for future disasters.
China established the project with the EU in 2012, which aimed to strengthen the country's emergency management system.

We will not give up search, Li vows
International hunt for missing airliner continues after fruitless six-day search