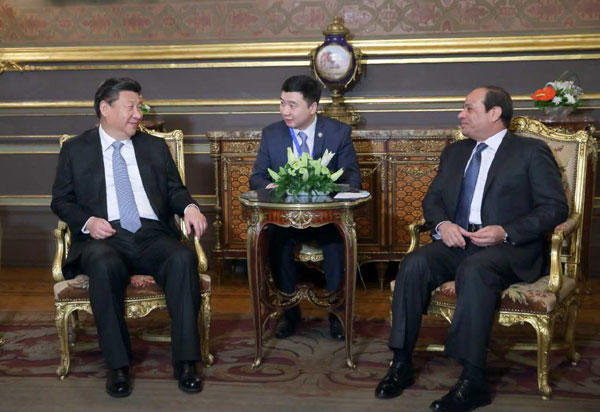 Chinese President Xi Jinping (L) meets with Egyptian President Abdel Fattah al-Sisi (R) in Cairo, Egypt, Jan 20, 2016. [Photo/Xinhua]
CAIRO - Chinese President Xi Jinping said here Thursday that his country is willing to participate in Egypt's key projects like the development of the Suez Canal Corridor and the construction of a new administrative capital.
Xi made the remarks during talks with Abdel-Fattah al-Sisi, who held a grand welcome ceremony for the Chinese leader outside the historic Quba Palace.
President Xi also invited Abdel-Fattah al-Sisi to attend the Group of 20 summit in the Chinese city of Hangzhou this September.