China is set to become Australia's largest tourist source country in 2017, said a recent report.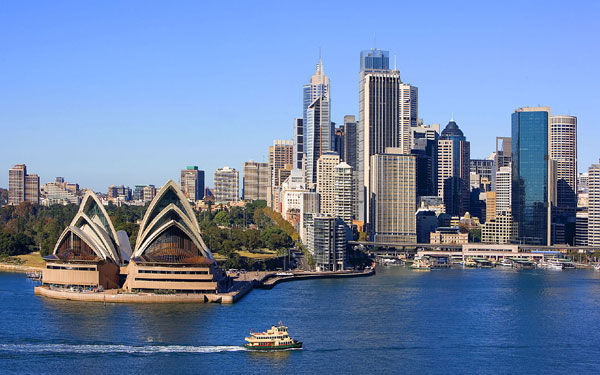 File photo of Australia 
Released by Tourism Research Australia, it predicts that China will overtake New Zealand as Australia's primary source market in the fiscal year of 2017-2018, starting from July 2017.
The report predicts visits from China will occupy 26 percent of trips to Australia during the fiscal year of 2024-2025 from the current 13 percent and the annual expenditure by Chinese visitors will make up 60 percent of spending by overseas tourists.
The Chinese visitor boom is attributed to the lower Australian dollar, combined with a recovering global economy and low-cost carriers, industry insiders said.
Furthermore, the Chinese-Australian communities throughout Australian cities as well as the appeal of overseas education and Australia's green reputation are all key factors influencing growth.