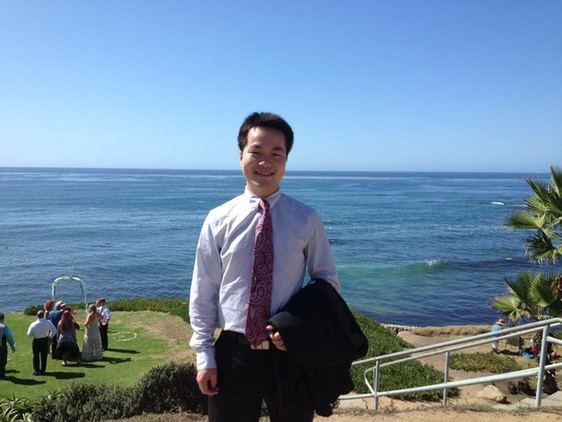 He Jiang, Harvard graduate and commencement speaker. Provided to China Daily.
He Jiang, the first Chinese graduate to ever speak at Harvard's commencement ceremony, has become a star on Chinese social media.
"Awesome! Technology and science will change the world. As a graduate from Harvard, he wins honors for our country!" wrote Weibo user Danuannanpanpaner.
On Thursday morning, Harvard commencement addresses, with their centuries-old history, welcomed their first-ever Chinese orator — He Jiang, a 2016 PhD graduate in biochemistry, delivered a speech representing the graduate students at the commencement.
He Jiang began his address with a childhood memory from his small village in central China's Hunan province. He was bitten on the hand by a poisonous spider and his mother treated it with an old folk cure — setting his hand on fire — rather than going to a doctor, because there were no doctors.
Studying at Harvard, made him see how scientific discovery could help others in simple ways and got him thinking of the uneven distribution of science and technology in the modern world and wondering what scientists could do to change the situation.
"My experience reminds me how important it is for researchers to communicate our knowledge to those who need it. Because using the science we already have, we could probably bring my village and thousands like it into the world you and I take for granted every day. And that's an impact every one of us can make," He said in his speech.
"The true value of research is to communicate the outcomes of the research to the world indiscriminately for the benefits of the human race all over the world," wrote Facebook user Louis Kwong.
He Jiang was among the three graduating representatives to speak at the commencement. By tradition, one of the orations is delivered in Latin by a graduating senior from the college; the second, in English, is also by a graduating college senior; and the third by a student representative of the graduate and professional schools.
Other guest speakers sharing the podium this year included Academy Award-winning director Steven Spielberg.
To win the opportunity to speak, He went through three rounds of fierce competition, including drafts and auditions. The three orators were chosen by a panel of judges to deliver an address — from memory — to an assemblage of approximately 32,000, including members of the governing board, honorary degree recipients, faculty, parents, alumni and graduates.