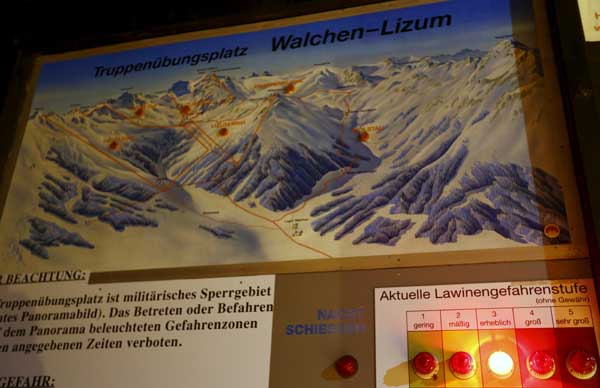 An avalanche warning sign is pictured in Wattental valley in Austria's skiing region of Tyrol February 6, 2016. [Photo/Agencies]
VIENNA - Five Czech skiers were killed in a huge avalanche that swept away their group of 17 in the Austrian skiing region of Tyrol on Saturday, police said.
The avalanche, which the regional TV station ORF Tirol said was 2 km (1.25 miles) wide and 5 m (16 feet) deep, came down shortly after noon at the Wattener Lizum region, about 40 km (25 miles) southeast of Innsbruck.
Two people were injured but out of acute danger, while 10 others survived unharmed, police said.
The experienced Czech skiers were taking part in a so-called "freeride camp" and had been repeatedly warned about the danger by locals, according to ORF.
The entire skiing region had been on a 'level three' avalanche alert, out of a maximum five, and several avalanches were also reported elsewhere.