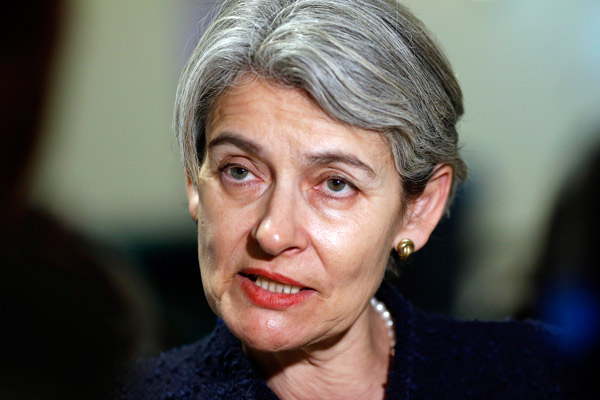 UNESCO Director-General Irina Bokova speaks during an interview at the UN headquarters in New York, March 6, 2015. [Photo/Agencies]
PARIS - Director-General of the United Nations Educational, Scientific and Cultural Organization (UNESCO) Irina Bokova said in Paris on Monday China has brought her agency new opportunities and new strengths.
During a reception to mark the upcoming arrival of the Chinese New Year, which was organized by the Chinese delegation to UNESCO, Bokova thanked the Chinese government for its support to the United Nations cultural agency, especially for China's contribution in "advancing the empowerment of girls and women, promoting literacy in rural areas, and the establishment of a new prize for girls and women's education."
"Thanks to the leadership of China and many other member states, education, the sciences, culture, communication and information are integrated deeply into the new agenda, as enablers and drivers of sustainable development," Bokova said.
She also sent new year greetings to Chinese people.
More than 300 guests, including representatives from UNESCO member countries, attended the reception.