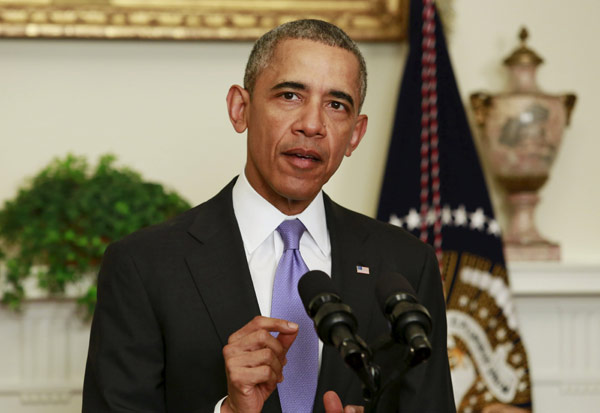 US President Barack Obama delivers a statement on Iran at the White House in Washington, January 17, 2016. [Photo/Agencies]
WASHINGTON - US President Barack Obama on Sunday heralded the implementation of a nuclear deal with Iran, saying world powers had cut off every path it had to a nuclear bomb and that a prisoner swap showed what was possible with diplomacy.
"This is a good day because once again we are seeing what's possible through strong American diplomacy," Obama said at the White House.
"These things are a reminder of what we can achieve when we lead with strength and with wisdom."
The president said the United States still had profound differences with Iran and would continue to enforce sanctions against its ballistic missile program.
He said he was hopeful the events signaled an opportunity for Iran to work more cooperatively with the rest of the world.