Wuzhen, a famous water town with over 2,000 years of history in Zhejiang province, is now one of the most high-tech savvy areas in China thanks to the World Internet Conference (WIC), according to Ge Huijun, director of Zhejiang's publicity department.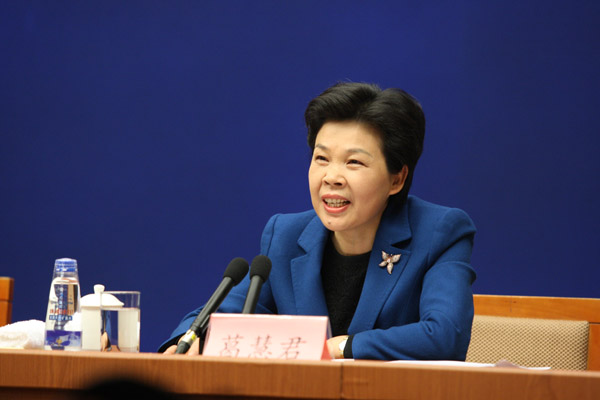 Ge Huijun, head of Zhejiang Provincial Publicity Department speaks at the press conference of 2nd World Internet Conference on Dec 9. [Photo/China Daily]  
The second WIC is slated to be held in Wuzhen from Dec 16 to 18, with more than 2,000 guests from home and abroad expected to attend.
Addressing a press session on Wednesday, Ge said that the organizers have made full preparation for the conference. The entire Wuzhen scenic spot is now covered by wifi, and the venues, conference rooms and hotels have been connected to the fastest wired networks.
There will be "intelligent programs" at the conference, one of them a bicycle rental system where people can help themselves to "rent-a-bike", she added.
Authorities in Wuzhen have made great efforts in improving the landscape and environment. The water quality has greatly improved, with the visibility increasing from 30 cm to 70 cm.
The WIC also provides a platform for Wuzhen to showcase its classical beauty and culture to the world, as Ge revealed that there will be a special reception party and an art performance highlighting the Zhejiang bridges as well as the Shaoxing Opera.