The second World Internet Conference (WIC) will achieve a bigger presence with more foreign guests, according to a top internet official.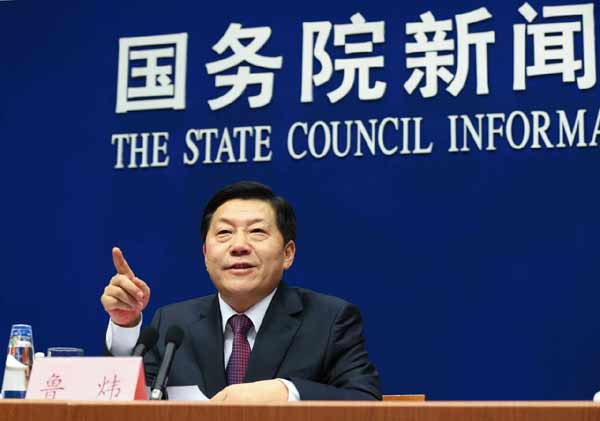 Lu Wei, head of the Cyberspace Administration of China introduces the 2nd World Internet Conference at the press conference on Dec 9. [Photo provided for chinadaily.com.cn]  
The conference is slated to be held in Wuzhen, East China's Zhejiang province Dec 16 to 18, with the theme of "building a community with a common future in cyberspace".
The preparation work is in full swing, said Lu Wei, head of the Cyberspace Administration of China, addressing a press session on Wednesday.
The Chinese government attaches great importance to the 2nd WIC. President Xi Jinping will attend the opening ceremony and deliver a keynote speech.
More than 2,000 guests from more than 120 countries and regions will attend, including the heads of more than 20 global organizations, and more than 600 leading figures and experts from the Internet industry, specializing in different aspects of the Internet and cyberspace.
It is notable that about half of the guests are from abroad, including eight foreign leaders and nearly 50 ministerial officials led by Russia's Prime Minister Dmitry Medvedev and Pakistan's Prime Minister Nawaz Sharif.
There will be 10 forums covering 22 subjects, including Internet cultural communication, innovative development of the Internet, digital economic cooperation, Internet technical standards, and cyberspace governance. During the "Light of the Internet" Exhibitions, state-of-the-art developments and the latest achievements in the Internet industry will be put on display.
The conference is equipped with a tailor-made app, a cloud system, 4G Internet, full coverage Wi-Fi, and intelligent meeting services.
As the permanent host venue of the conference, the beautiful city of Wuzhen has adopted a smarter style, with rapid development in online medical services, smart elderly care and government administration.