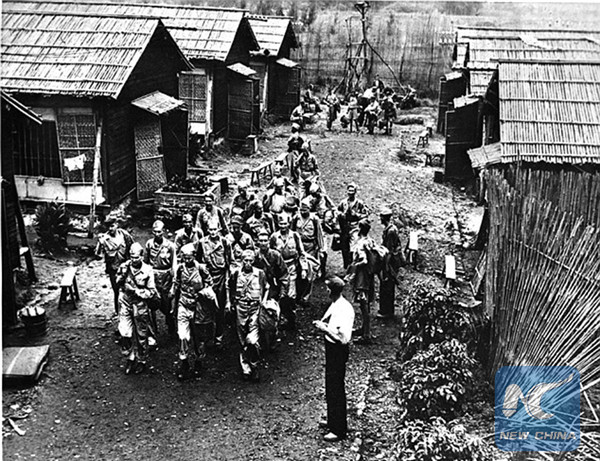 File photo of US POWs during WWII. [Photo/Xinhua]
TOKYO - Japan's Mitsubishi Materials said Wednesday it will formally apologize this weekend to US war veterans who were forced to do hard labor for the company after they were captured by Japanese soldiers in WWII.
The planned event, set to take place on Sunday in the US city of Los Angeles, will be the first by a Japanese company for using POWs as forced laborers during the war.
According to an earlier release by Los Angeles-based organization Simon Wiesenthal Center, which will co-host the Sunday event, Mitsubishi's senior executive officer Hikaru Kimura will represent the Japanese firm to offer apologies to 94-year-old James Murphy and the relatives of other POWs who had toiled in mines for Mitsubishi more than 70 years ago.
During WWII, the Japanese manufacture giant used some 900 US POWs as forced laborers.
Aside from the US POWs, the Japanese government also conscripted tens of thousand of Chinese and Koreans to fill the country's labor shortage during the war.