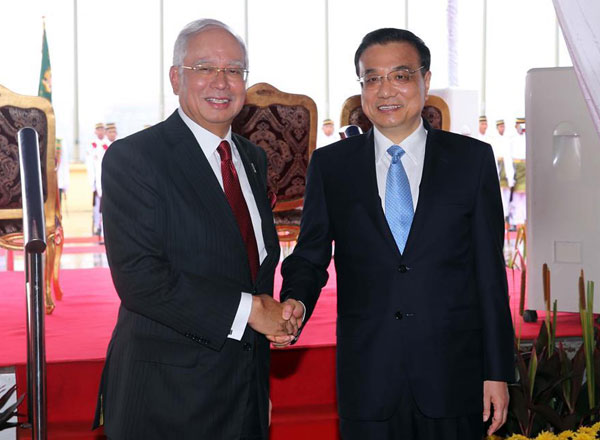 Chinese Premier Li Keqiang (R) shakes hands with Malaysian Prime Minister Najib Razak during their talks in Kuala Lumpur, Malaysia, Nov. 23, 2015.[Photo/Xinhua]
China and Malaysia should work together to advance large infrastructure projects to boost regional interconnectivity and bilateral economic exchanges, visiting Premier Li Keqiang said in a meeting with Malaysian Prime Minister Najib Razak in Kuala Lumpur on Nov 23.
Malaysia's demand for infrastructure should further connect with China's advantages in this area, especially in technology and cost control, Premier Li said.
According to the Premier, the projects include construction of the Malaysia-Singapore high-speed railway, railways in southern Malaysia and the China-Malaysia port alliance.