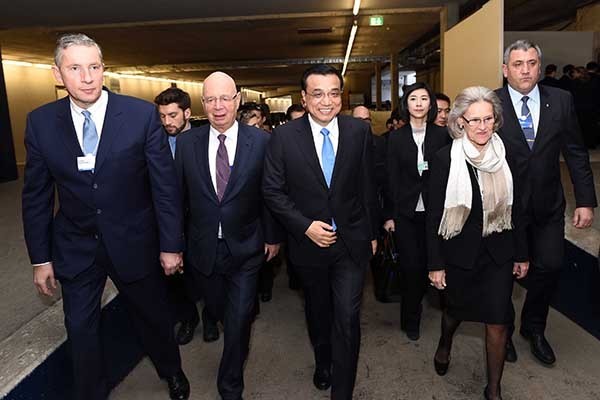 Premier Li Keqiang, flanked by other officials, including Klaus Schwab, founder and executive chairman of the World Economic Forum, enters the meeting venue in Davos on Wednesday. Rao Aimin / Xinhua
Premier Li Keqiang held a dialogue with members of WEF's International Business Council on the afternoon of Jan 21 in Davos, Switzerland.
During the gathering, he answered a number of detailed questions concerning China's reform and development issues.
China is now focusing on advancing reform comprehensively, with the relationship between the government and the market a core issue, Li said. China is carrying out a series of measures to streamline administrative approvals and to create a fair, competitive market environment in a bid to provide favorable conditions for investors.