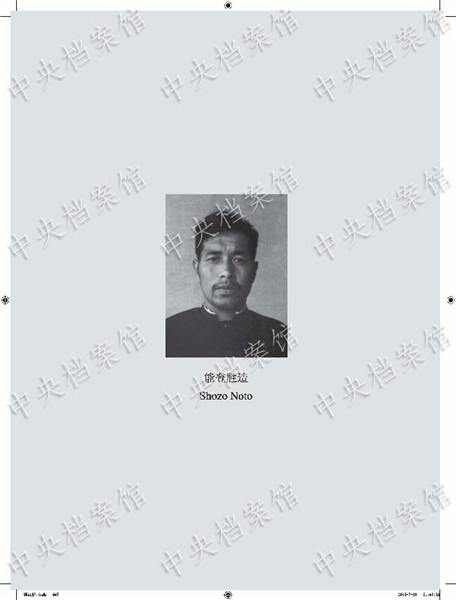 Photo released on Sept 4, 2015 by the State Archives Administration of China on its website shows the image of Japanese war criminal Shozo Noto. [Photo/Xinhua]
BEIJING - A handwritten confession by a Japanese World War II soldier confessed to raping a woman who gave birth to a baby less than a week prior in East Shandong province in May 1945.
The State Archives Administration (SAA) of China published the confession of Shozo Noto on Friday.
The man, born in 1920, joined the Japanese invasion in 1940 and was captured in China in August 1945.
He raped another woman in the province in March 1944 by threatening to kill her with his bayonet.
A group of 48 Japanese soldiers were divided into 4 teams and took turns bayoneting 4 Chinese patriots as training in March 1941, he wrote, adding the four were stabbed to death.
Noto also recalled that he tortured peasants imprisoned in the province by beating them with clubs and forcing them to drink pots of water in February 1945. He also confessed to killing a peasant with a Japanese sword.
His confession is the 25th in a series of 31 written statements by Japanese war criminals published on the SAA website in commemoration of the 70th anniversary of the end of WWII.