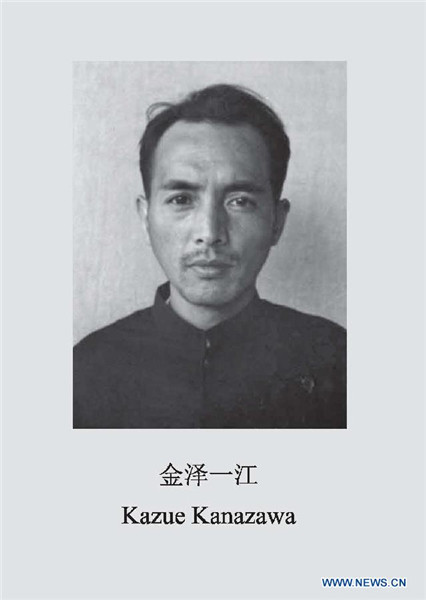 Photo released on Aug 28, 2015 by the State Archives Administration of China on its website shows the image of Japanese war criminal Kazue Kanazawa. [Photo/Xinhua]
BEIJING - Japanese World War II soldiers systematically gang-raped Chinese women, according to a war criminal's confession published by the State Archives Administration on Friday.
Kazue Kanazawa raped at least three Chinese women himself, and established a "rape station" where around 15 of his fellow soldiers gang-raped another two Chinese women, he wrote in the 1954 confession, part of a series of such documents being released by the archives as China marks the 70th anniversary of the end of WWII.
Kanazawa, stationed in central China's Henan Province from 1943 until his capture in August 1945, also brutally tortured three Chinese civilians, eventually stabbing them to death after superiors ordered him to do so as a display of sword skills to troops in training.
During an interrogation of the two men and a woman in 1944, Kanazawa burned the men's noses with a candle flame and pressed burning incense sticks against the woman's bared bottom, according to the confession.
He stabbed them to death two days later.