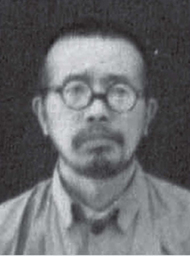 Photo released on Aug 11, 2015 by the State Archives Administration of China on its website shows the image of Japanese war criminal Kenzo Sugishita.
Kenzo Sugishita was born in 1901 and joined the Japanese War of Aggression against China in 1932.
On Feb 3, 1932, at a village about eight kilometers south of Tianle Temple in Shanghai, the squadron gave the instruction to shoot all on sight, resulting in the killing of an estimated 30 Chinese people, Kenzo Sugishita said in the confession.
"On Feb 19, 1932, I caught a child of about six years old escaping from the fire at Lujia Bridge, laid him on a stone in front of the door, beat him to death with stones, and threw the dead body into the burning house," he added.