With the Chinese New Year arriving in two weeks, you can witness a zodiac battle between a ram, sheep and goat over the title of the lunar period.
"It's the same word in Chinese for ram, sheep and goat: yang," explained Beatrice Chen, director of public programs at the Museum of Chinese in America in New York, in an e-mail to China Daily. "There is no one right way to say it; it's just translation."
"The zodiac sign could be interpreted as either shenyang (mountain goat), mianyang (sheep) or ling yang (gazelle) and still be technically correct," Professor Lee Cheek Yin, who runs the Department of Chinese Studies at the National University of Singapore, told The Straits Times.
The Year of the Sheep, though, is considered unlucky by many in China.
"A sheep is weak. It's kind of bullied. It doesn't really do anything - it gets shepherded," Milo Chao, chief strategy officer atTBWAChina, a Shanghai-based ad giant, told Advertising Age.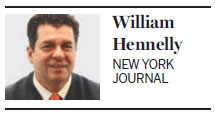 The current year's symbol - the horse - is considered more majestic. Budweiser produced a Chinese-themed ad featuring its famed Clydesdale horses and even sent them on a 3,000-mile tour across China.
Zhu Shilling, marketing manager at Am Care Corp, a high-end hospital group, told China Daily in January that the number of expectant mothers at the group's hospitals has dropped since June - a result of the avoidance of the Year of the Sheep as a birth year.
Zhu also said there will be more demand for Caesarean-section births at the end of the Year of the Horse.
Hospitals in Guizhou, Shandong and Liaoning provinces have seen a sharp rise in births, resulting in a shortage of birth certificates, the Los Angeles Times reported.
The horse-ram birth-rate divide will probably be a wash in a country that nonetheless is increasingly concerned about the aging of its population.
Animal symbols and superstitions aside, the holiday's profile is rising in Western countries, and that usually means commercialization.
Apple is running a 90-second spot on its China website similar to its video The Song, which was shown to US audiences during the past holiday season. In the new ad, a girl uses Apple products to convert an old audio recording to a format compatible with an iPad. The ad is Apple's first in China, where its sales are soaring and it is opening several new stores.
Levi's created a "Live in Levi's" campaign in China. Working with the FCB Shanghai agency, Levi's hopes to inspire consumers to live in the moment and appeal to the Chinese passion for life and self-expression. Shawn Yue, a Hong Kong actor and singer, and Ai Fei (Ivy), a Chinese pop singer, are featured in the ad, which hopes to stoke Chinese consumer desires for jeans and denim.
Bloomingdale's will hand out red envelopes at several of its US stores that will be filled randomly with prizes such as merchandise cards in denominations of $8, $88 or $888, eight being a lucky number in Chinese. The upscale retailer is also selling a ram tote bag.
The California Lottery is selling Year of the Ram scratch-off tickets with prizes up to $20,000.
Coach, a popular US luxury brand in China, is offering sheep-themed bags in red, a festive color for Chinese New Year decorations.
Starbucks is selling mugs, tumblers and gift cards with a sheep theme. One eBay seller is hawking a series of the mugs from 2008-2015 for $3,000 on eBay.
American sneaker brands are putting out special editions. Vans is selling a four-piece collection in two silhouettes in China and other Asian countries, featuring a sheep image. Nike released its holiday-themed Air Jordan sneakers, even though "it's unclear what design element makes them goatlike", wrote a Chinese buyer on Weibo.
MOCA's Chen said the growth of the Asian American community has contributed to the popularity of this holiday.
"From a cultural standpoint, Lunar New Year is more popular because there is growing awareness of the holiday," she said. "Also, when we are talking about Lunar New Year, we are talking not only about a holiday important to people of Chinese descent, but also in Vietnamese, Korean and other East Asian communities."
Contact the writer at williamhennelly@chinadailyusa.com