When Chinese President Xi Jinping arrives in France on a state visit, he will not head straight to the Élysée Palace; instead, his first destination will be a humble university in Lyon.
L'Institut Franco-Chinois de Lyon (the Sino-French Institute in Lyon) was located in the Fort Saint-Irénée from 1921 to 1946 hosting 473 Chinese students,, and was the only Chinese university outside China.
Scientist Wang Deyao, poet Dai Wangshu and artist Wang Linyi were among outstanding students who would make great contributions to China.
The characters of the institute's name carved above the main entrance remain clearly visible and the appearance of the yellow brick buildings of the old dormitories has barely changed since the early 1920s.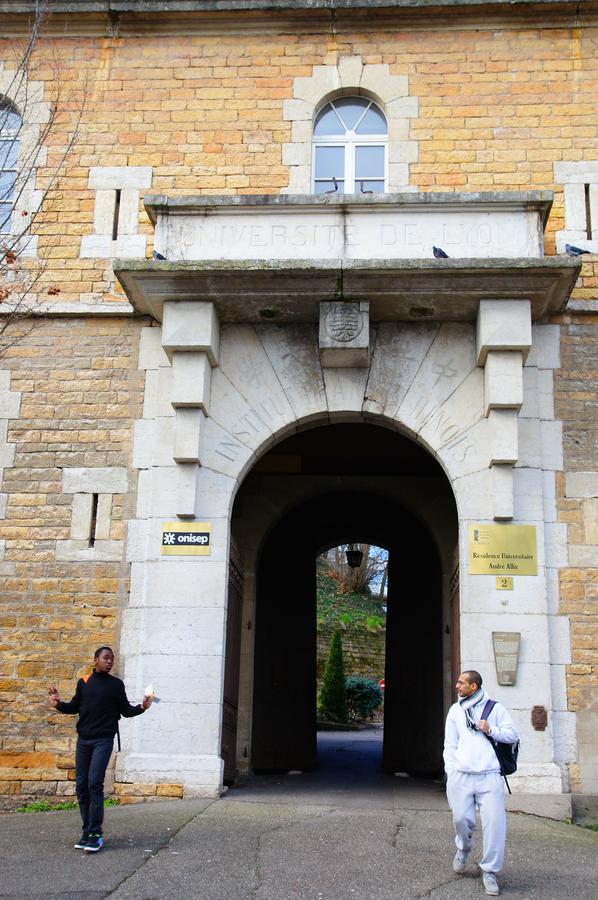 The main entrance of the Sino-French Institute in Lyon, Feb 5, 2014. [Photo/Xinhua]