Film gives face to 'comfort women'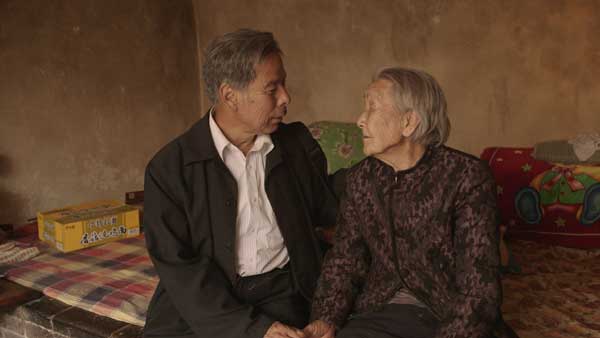 Grandma Cao and Zhang Shuang Bing, author of Women in Comfort Stations. Provided to China Daily
After decades of living in silence and shame, "comfort women" have been given a face in a documentary film, sharing first-hand their accounts of the brutal experiences they lived through in this horrific chapter of history.
The film The Apology recounts the personal ordeals of three former "comfort women" — Grandma Gil in South Korea, Grandma Cao in China and Grandma Adela in the Philippines.
"For me it's important to give them a face so they can share what they want to share and also teach us, the younger generation, of the history, as well as what their lives were like after the war," said Tiffany Hsiung, writer and director of the film.
During the World War II(1939-1945), hundreds of thousands of women and girls were sexually enslaved by the Japanese Imperial Armed Forces in Asian-Pacific countries, mostly China and Korea. They are euphemistically called "comfort women".
These war crimes, however, were swept under the rug and the survivors struggled with the after-effects of their harrowing experiences on their own.
By showing intimate scenes of the grandmas' daily routines and interactions with friends and loved ones, the film provides a glimpse into how they have managed to carry on despite the horrors they lived through.
Grandma Gil has been attending weekly demonstrations in front of the Japanese embassy in Seoul for years. Despite her age and declining health, Grandma Gil remains a key spokesperson in the movement demanding an official apology from the Japanese government.
Grandma Cao lives in a rural mountain village in China, where what happened to hundreds of local girls after they were kidnapped has long been a well known secret among the old-timers of the area. It was only when a historian requested her testimony of her war experiences that Grandma Cao agreed to break decades of stoic silence and talk about her painful past.
Likewise, Grandma Adela hid the truth about her past from her husband. Now widowed, she is wracked with feelings of guilt for not sharing her secret with him. She resolved to tell her children, but remains unsure whether unburdening herself after all these years will make up for withholding the truth from the love of her life.