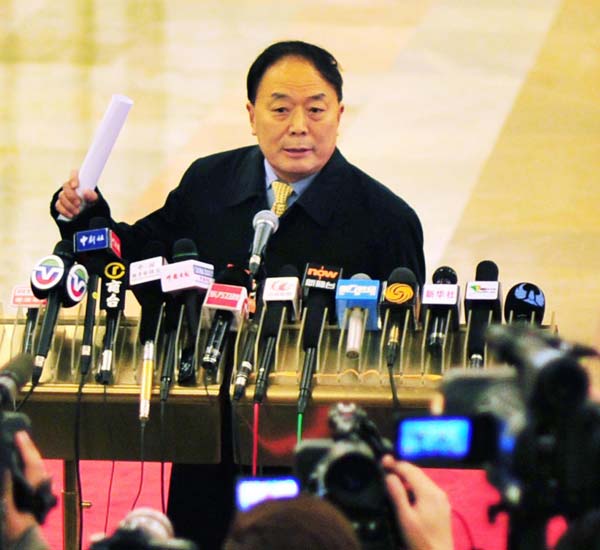 Li Jiaxiang, director of China's Civil Aviation Administration, addresses media on the missing plane incident during the oning two sessions in Beijing, March 9, 2014. [Photo/Xinhua]
Malaysia Airline plane that went missing over Vietnam on Saturday has still not been located, said Li Jiaxiang, director of Civil Aviation Administration, China.
China has dispatched a large team, including marine forces, to help in the search for the aircraft that was carrying 239 people, including 154 Chinese.
Li said it has not been confirmed that two passengers on the plane were traveling on fake passports.
A Boeing 777-200 aircraft operated by Malaysia Airlines left Kuala Lumpur International Airport at 00:41 am Beijing time on Saturday and was expected to land in the Chinese capital at 6:30 am, after a 3,700-km trip.
Contact with the flight was lost at 1:20 am Beijing time on Saturday when it was flying over Ho Chi Min air traffic control in Vietnam.