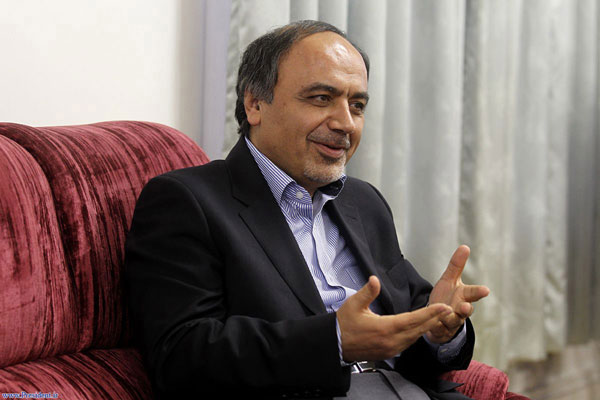 Hamid Abutalebi,Iran's proposed UN ambassador, gestures in this undated handout photo. [Photo/Agencies]
TEHRAN - Iran will sue the United States over its decision to deny an entry visa to Tehran's newly-proposed ambassador to the United Nations, a foreign ministry spokesperson said on Monday.
"The official mechanisms for following up the case have been activated, and are underway," Press TV quoted Iranian Foreign Ministry Spokeswoman Marzieh Afkham as saying.
Washington's decision not to issue a visa for Hamid Aboutalebi is a breach of international treaties, and runs contrary to the agreement between the UN and the US government, Afkham said.
On Sunday, Iran's Deputy Foreign Minister for European and American Affairs Majid Takht-e Ravanchi said Tehran "can follow up on the issue through the UN Secretariat and contact UN Secretary- General Ban Ki-moon," according to Press TV.
Iran is not considering replacing Aboutalebi for the time being, Ravanchi said, adding that Tehran has a number of options to take against Washington's move via the United Nations.
He stressed that the case of the visa denial "has nothing to do with Iran-US relations."
On Friday, the White House said the United States had informed Iran that it would not grant a visa to Aboutalebi, a member of the group responsible for the 1979 takeover of the U.S. Embassy in Tehran.