MANILA - The number of people killed by typhoon Haiyan, locally named "Yolanda," has increased to 3,982, according to figures released by the Philippine government on Tuesday.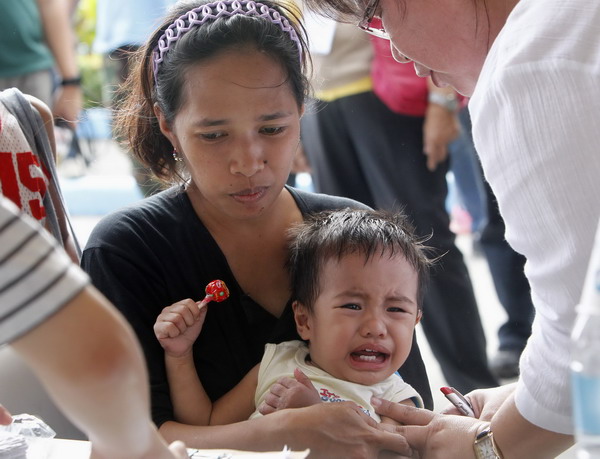 Typhoon Haiyan survivors receive a medical check-up upon arrival at the Villamor airbase in Manila November 19, 2013, after they were transported out from the battered town of Tacloban city, central Philippines. [Photo/Agencies]
The National Disaster Risk Reduction and Management Council (NDRRMC) said the number of injured also ballooned to 18,267.
NDRRMC said 1,602 remain missing more than a week after typhoon Haiyan ravaged provinces in central Philippines such as Leyte and Samar.
The strongest typhoon to make landfall this year caused damages to property and crops amounting to 11.73 billion pesos ($269.12 million).
The farm sector alone incurred losses amounting to 10.43 billion pesos ($239.36 million).
NDRRMC said some provinces and municipalities in central Philippines still have no power as 566 transmission towers and poles that bring electricity to these areas have been destroyed by the typhoon.