WELLINGTON - Some fish species living in the icy waters of the Antarctic can cope with warming waters, giving hope that they might adapt to the rising temperatures caused by global climate change, according to New Zealand researchers.
University of Canterbury biology professor Bill Davison said waters around the Antarctic Peninsula had risen in temperature by about 1 degree centigrade in recent years.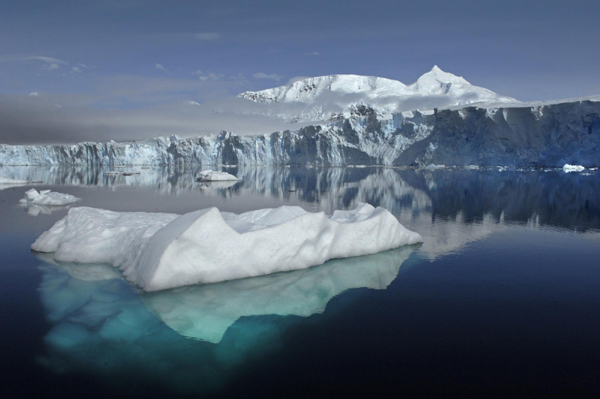 The Sheldon Glacier with Mount Barre in the background, is seen from Ryder Bay near Rothera Research Station, Adelaide Island, Antarctica, in this NASA handout photo. A new NASA/British Antarctic Survey study examines why Antarctic sea ice cover has increased under the effects of climate change over the past two decades. [Photo/Agencies]
"I have been pushing fish to a 5-degree to 6-degree temperature change. In the short term, Antarctic water temperatures are not going to change by this much. Ultimately, things always change, and as temperatures increase so the distribution of animals in the marine environment will change," Davison said in a statement Thursday.
"My fish could well find themselves with a much more restricted distribution range, while other fish could move in and take their place," he said.
One of the greatest immediate threats to the Antarctic environment was the invasion of crabs, said Davison, who has been studying fish physiology for about 10 years.
"Temperatures have increased, but not enough to kill off the local fauna. However, it has risen enough that crabs, which have previously been unable to survive in this region, can now survive."
Fish could survive in the Antarctic because they could produce anti-freeze to stop their blood freezing, he said.
The bulk of his work had been on borch, a fish species that adapted to higher temperatures and radically changed its biochemistry and physiology, but this season he had concentrated on emerald rock cod, which did not adapt quite as well.
"Waters around the Antarctic Peninsula have risen by about 1 degree centigrade. This doesn't sound much, but actually represents a major shift in terms of the upper limits of some Antarctic animals."