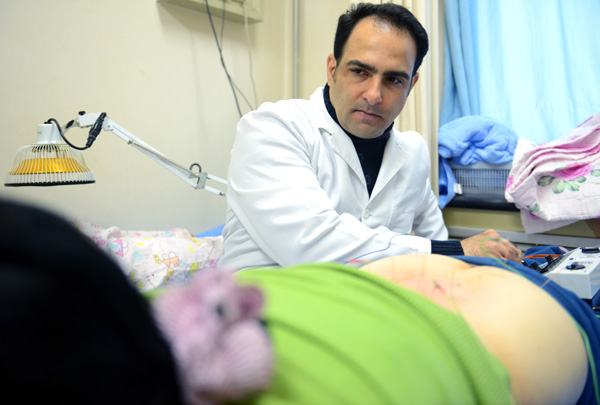 [Photo by Bruno Maestrini/China Daily]
"Western medicine is technological. It looks to the future, to cells, to microscopic stuff like cells, bacteria and viruses.
"Chinese medicine is more integrative. It looks to the past, when man had a better relationship with nature.
"They have to be put together. They have different theories, different meanings, different philosophies, but they can help each other."
The difficulties he faces as a TCM practitioner will not cease when he returns to Brazil. The course he began there in 2001 was the first of its kind and, although he received a diploma on graduation, has not yet been recognized by the country's ministry of education. TCM is also not considered medicine in Brazil.
However, he hopes to have his degree validated by a university in Brazil after taking several more classes there to fulfill the institution's requirements. He says there is a precedent of two Chinese graduates of Chinese medicine from his university who complemented their studies in Brazilian federal universities and are now recognized there as doctors.
Davino hopes to be the first Brazilian to achieve the same and then to help others follow his path.
"I want to open a clinic and teach classes," he says. "I want to help the new generation of Brazilian students of Chinese medicine."