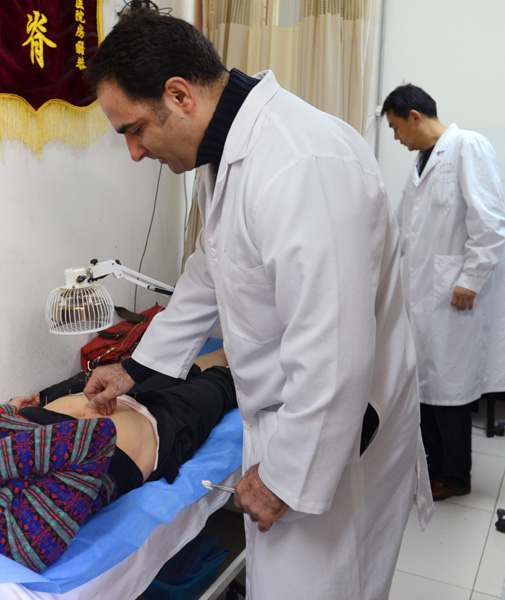 [Photo by Bruno Maestrini/China Daily]
"It was 100 percent difficult. I didn't understand anything. Everything I know about the Chinese language, I studied here."
He said it took a long time to make Chinese friends and about six months before he began understanding the language. He thought he would never learn it until a visiting friend was in an automobile accident and Davino needed to help him negotiate the Chinese hospital system.
"He had a lot of paperwork and X-rays. I talked to the doctor and I had to speak in Chinese."
After spending all night at the hospital helping his friend, Davino returned home feeling more confident.
"I had a good feeling. I thought: 'I can do this.' That was my spark moment," he says, after which he no longer worried about being able to succeed here.
Davino's six older brothers are engineers - a profession his home city is renowned for - and businessmen, but he didn't want to become either. Then he realized medicine was also a technical skill.
"I like technology, and I discovered that the human body is the most incredible machine. It's amazing how the body is," he says.
He first started studying Western medicine but soon decided he wanted to specialize in TCM.
He says one of the biggest mistakes people make is to try to compare TCM and Western medicine.