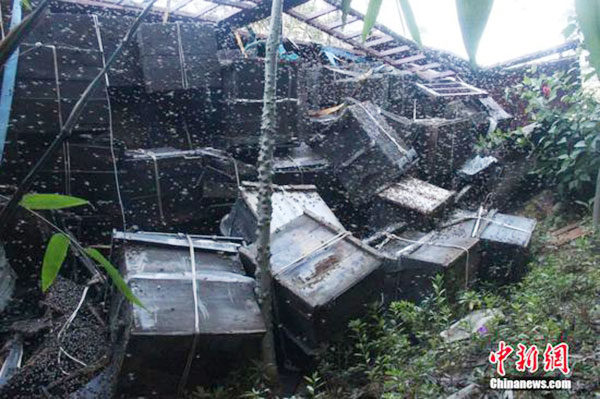 More than two million bees escaped from a toppled-over truck and blocked an expressway in Lincang, Southwest China's Yunnan on Tuesday. [Photo/chinanews.com]
Two million bees escape from truck on expressway
More than two million bees blocked an expressway in Lincang, Southwest China's Yunnan province as the truck which loaded them in 200 beehives toppled over during a sharp turn on Tuesday.
The expressway was sealed off temporarily as the startled bees were too aggressive and stung three watchdogs on the truck to death.
To avoid causing more losses to the bee keeper, firefighters asked for help from professionals to recapture the bees rather than spray insecticide. They also rescued the driver and passengers trapped inside the truck.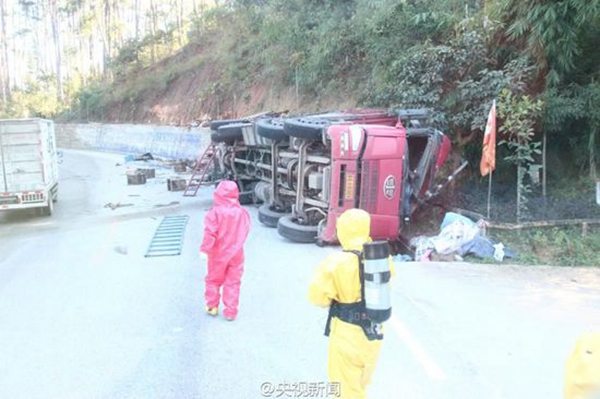 Firefighters recapture the bees on site. [Photo from web]
That's all for today's trending, do check back tomorrow for more China news!