In today's trending, a popular professor bears an uncanny resemblance to Albert Einstein, a traffic police officer's fiancée shows up at his job to shoot their wedding photos, there's no monkeying around in a Shandong training class for macaques and video of a motorcyclist racing around Beijing's Second Ring Road goes viral online.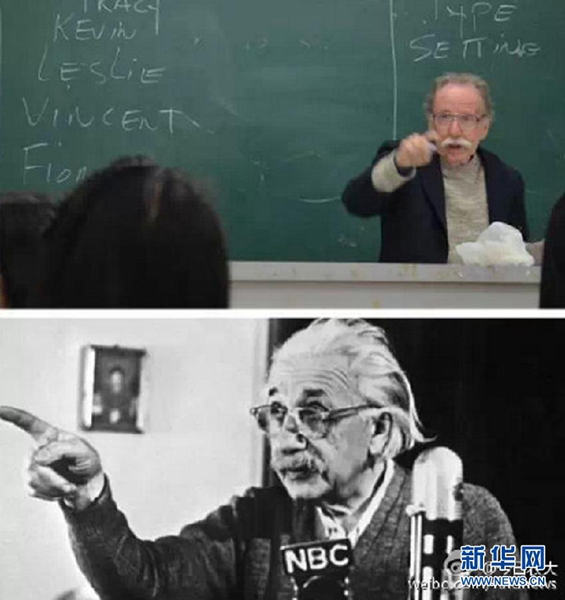 Comparison photos of Gary Manzo and Albert Einstein. [Photo/Xinhua]
Professor resembling Einstein becomes popular online
A professor at a university in East China's Fujian province became an instant hit online earlier this year because he looks like Albert Einstein.
Gary Manzo, a 68-year-old American, has taught English and sociology for more than three years in China. He is popular among his students and became an Internet celebrity after comparison photos of him and Einstein were put online.
His students gave him the nickname, Professor "Walk Slowly", because the pronunciation of his family name is similar to the Chinese word "man zou", which means "walk slowly". He uses the name and prints it on his business card.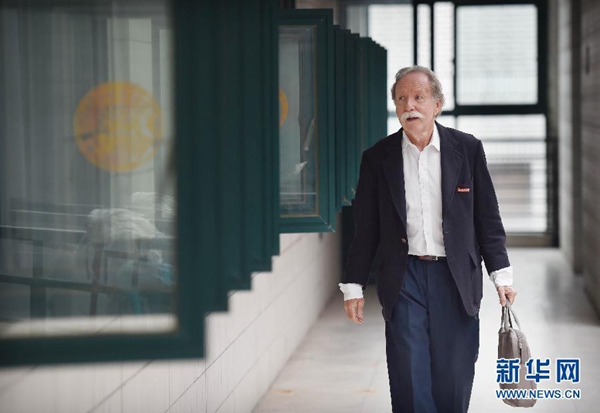 Professor Manzo.[Photo/Xinhua]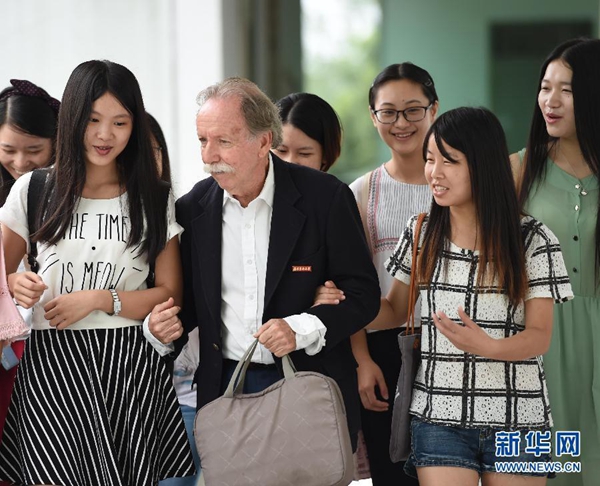 Professor Manzo talks with his students on campus in Fujian province, Sept 26, 2015.[Photo/Xinhua]
 In our next story, a traffic cop stops traffic with his wedding photos.