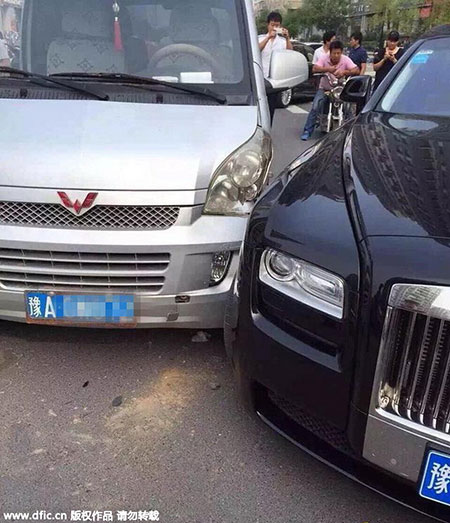 The site of the accident. [Photo/hnr.cn]
Rolls-Royce owner pardons driver who hit him
Hitting an expensive car would be a disaster for most people, but a luxury car owner turned out to be unexpectedly merciful in Zhengzhou, Henan province, hnr.cn reported on Tuesday.
A van unfortunately hit a Rolls-Royce recently when trying to avoid an electromobile, causing damage to the limousine. However, the Rolls-Royce owner decided to pay for the cost by himself, as the van driver was unable to afford it.
The damage cost about 700,000 to 800,000 yuan ($109,970-$125,600), estimated an insurance company.
In our next story, freshmen start off the new school year with compulsory military training.