In today's trending, water park stages watermelon-eating contest, man arrested for large proposal, couriers send goods by boat in flooded Changzhou, and Gaokao top scorers sell their notes.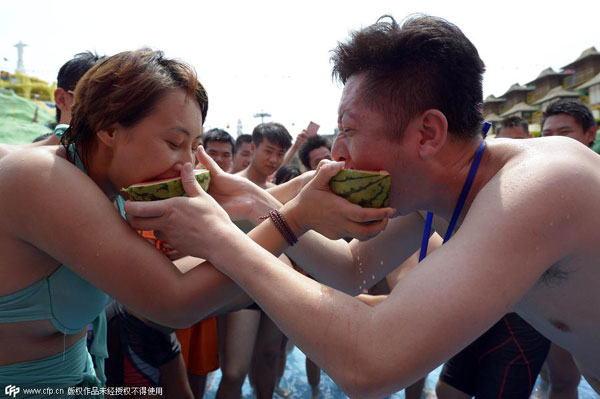 People take part in the watermelon eating contest in a water park in Chongqing, June 29, 2015. [Photo/CFP]
Eating watermelon on water
A watermelon-eating competition which was held in a water park in Chongqing has given residents a way to cool off in the hot summer, cfp reported on Monday.
The competition was held by the organizer to help keep visitors cool, as the temperature's been hovering around 38 degrees Celsius in the city.
Competitors who eat the watermelon quickly and cleanly will get a ticket to the water park worth 60 yuan.
According to the report, 100 watermelons were eaten up and 400 tickets were awarded during the contest.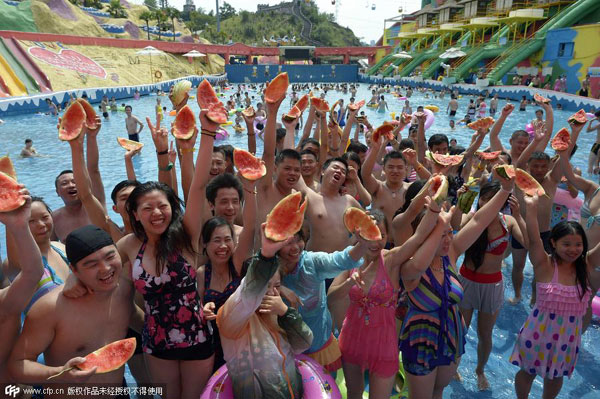 Competitors show their watermelon rinds during the contest. [Photo/CFP]
In our next story, a proposal is accepted, only to have the man taken away by the police afterwards for illegal assembly.