In today's trending, a man is caught driving while on the phone and on an intravenous drip, armless man scores big on gaokao, long legs spark Weibo trend, and teacher gains entrance to Harvard while helping students apply.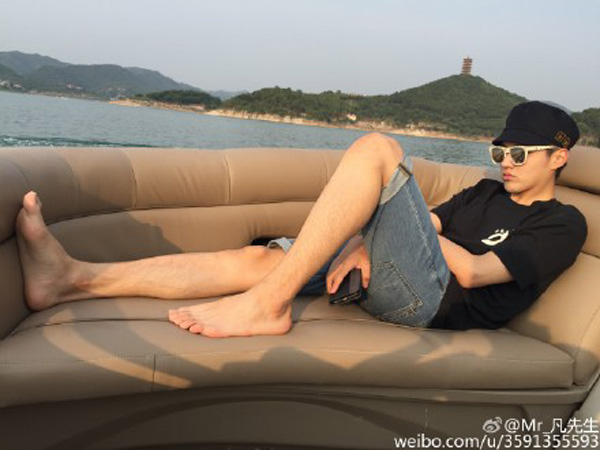 In this Weibo entry on June 21, Kris Wu sits on a couch by a lake. [Photo/Weibo.com]
Kris Wu's long legs trigger envy
Summer might be the best time to show off long legs.
China's post-90s super star Kris Wu caused a buzz on Sina Weibo, China's biggest micro-blogging platform, after uploading a photo in which he takes up a whole couch with his legs on June 21.
Wu's legs have wowed his 9.2 million followers and become the third hottest topic on Weibo. The post has been read by over 42 million Weibo users by 9:30 am on June 23.
Fans started to imitate Wu's posture by starting a challenge online: how many people could your legs cross?
But, unlike the previous craze of touching your belly button around your waist, this one can't be achieved from practice alone.
People with long limbs are simply born that way, and for those with short limbs, stretching over many people on a couch will have to remain a distant dream.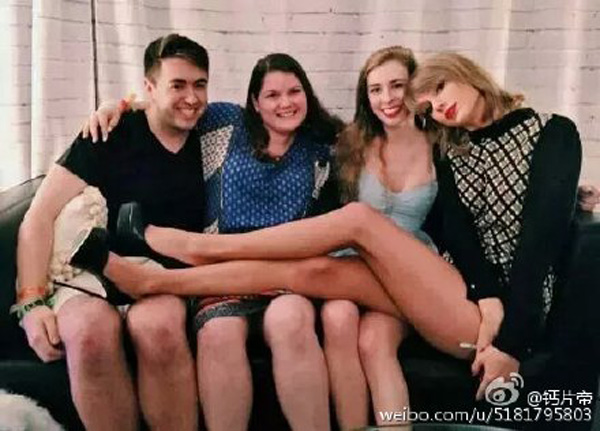 "How many people can your legs cross?", a new fad on Weibo. [Photo/Weibo]
In our next story, man drives while on intravenous drip, phone.