In today's trending, a cab driver who makes his own rules, rock carving in shape of plane, technology helps son return home after 20 years, and 70-year-old woman won't accept no.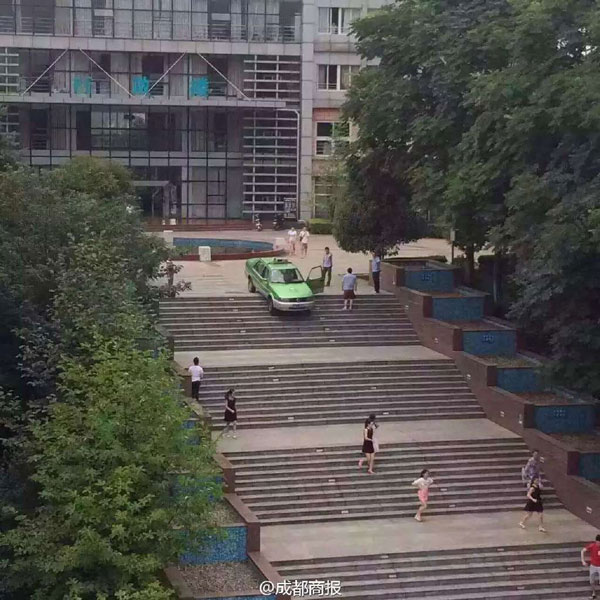 Passersby run out of the way to dodge the taxi. [Photo from Weibo]
Nothing's gonna stop this taxi driver
If you ever have been caught in traffic congestion in China, you will agree that it's safe to say that the way some drive is "intense".
Now we have a winner.
A taxi driver in Chengdu accidentally drove his cab on a path of stairs on Thursday. Ignoring the advice from passersby to call a tow truck and get his taxi back on the street, the driver decided to drive his cab all the way down the stairs.
The driver kept going even after the vehicle's bumper got damaged and the license plate knocked off. The plate is now in the local property management office.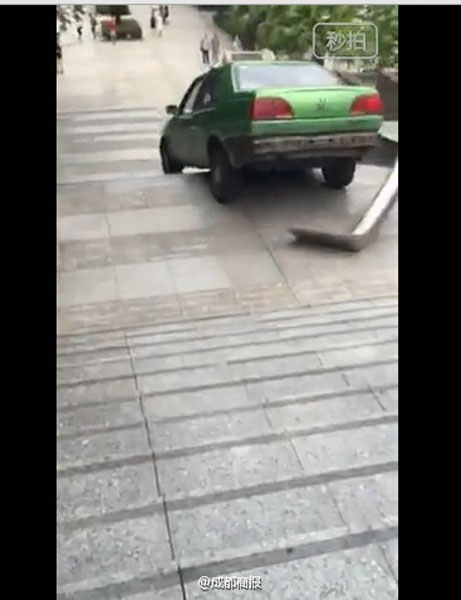 The bumper falls off from the taxi. [Photo from Weibo]