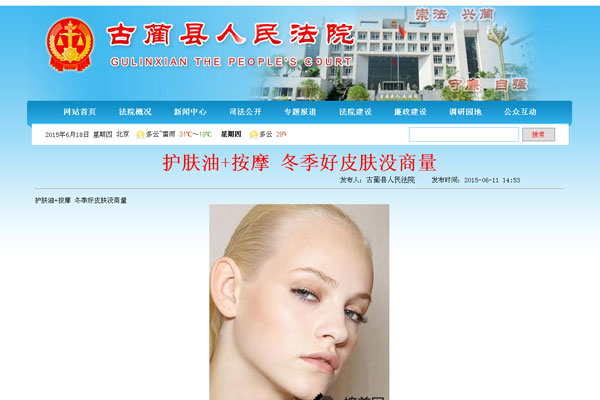 A cosmetic ad can be seen at the website of Gulin People's Court.
Website of court defaced with vulgar advertisements
A court in Sichuan province had its website defaced with lewd advertisements after its domain was hacked, reported Chengdu Business Daily.
Clicking open the website of Gulin People's Court, advertisements about breast augmentation surgery and firm buttocks can be seen.
The court changed its domain name last June, with the old one being abandoned. But somehow the old domain was activated and used to publish the advertisements.
According to the court, the server and IP address of the website has been located in Shenzhen, Guangzhou province and it is considering contacting the Shenzhen police to solve the problem.