In today's trending, swallows find unusual home, girl delivers food in Porche, American chef analyzes steamed buns, and naked sculpture gets modest.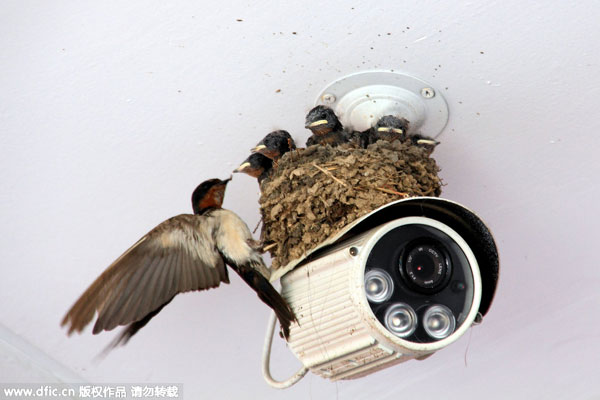 This photo taken on June 8 shows a swallow feeding its babies. [Photo/IC]
Birds nest on webcam
Not all the birds nest on the trees, sometime they may choose unusual places, like those swallows who turned a webcam in a shopping mall into their home in Zhengzhou, Henan province, dfic reported on Tuesday.
Standing four-metres-high above the ground, the nest was built by attaching twigs and mud to the webcam. Some birdies can be seen in the nest with their parents flying back and forth to feed them.
According to the report, the swallow couple set up their home a month ago then gave birth to five baby swallows.
The nest has been dubbed by the citizens as the "safest birds' nest".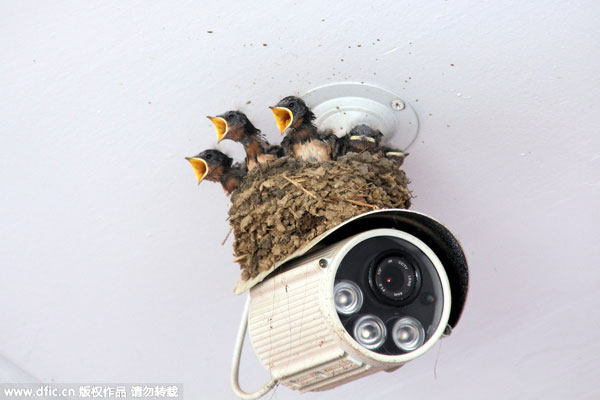 Baby swallows wait for the feed from their parents. [Photo/IC]