In today's trending, Internet users go nuts with floral prints, doctor wants to sell himself to wealthy woman, vendor chops more than just fruits, and man talks to dead wife's body.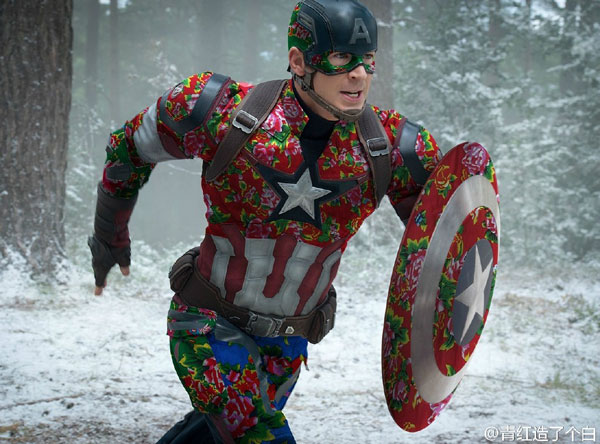 Captain America is photoshopped with Chinese floral prints. [Photo/Sina Weibo]
Internet users get creative with the Avengers
When Zhang Xinyu, a Chinese actress, showed up at Cannes Film Festival last week in her couture with traditional Chinese tacky floral prints all over it, it ignited the whole Internet and the users began roasting the bold actress.
They began to claim jokingly that Chinese floral prints had swept the globe.
One netizen recently posted some pictures of the hit movie Marvel's The Avengers mixed with 'global' Chinese floral prints to make the heroes look fashionable.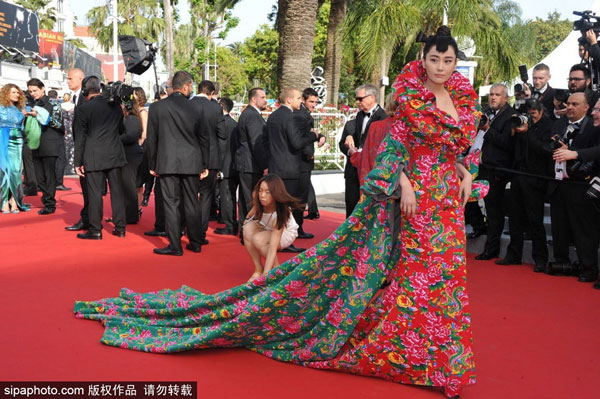 Zhang Xinyu in her floral print dress at Cannes Film Festival on May 14. [Photo/SIPA]