In today's trending, students wear wedding gowns made of tissues, tycoon buys helicopter as gift to celebrate May Day holiday, policemen become midwife, and participants take part in staring contest with face mask on.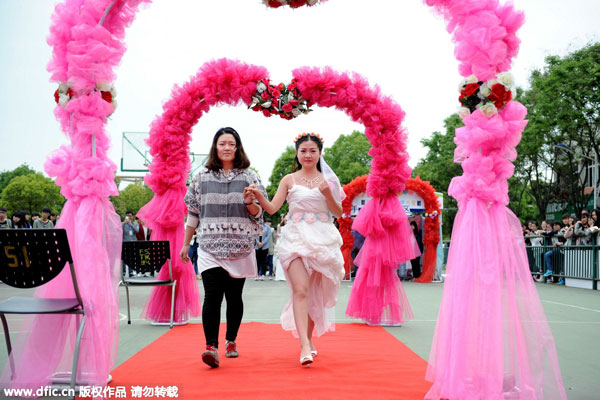 Students wearing gowns made of tissues walk the red carpet with the designers. [Photo/IC]
Wedding dress made of tissues
Can you imagine wearing tissues on your wedding day?
Students from Hubei University of Economics drew wide attention when they wore gowns made of tissues at a design competition on April 23.
The dresses were hand-made by the students and had different styles. Although they were made of tissues, the created same flutter as traditional dresses.
But some also joked online that bride cannot wear these gowns on their wedding day if its raining otherwise the water will wash away the tissues and the bride would be left standing naked.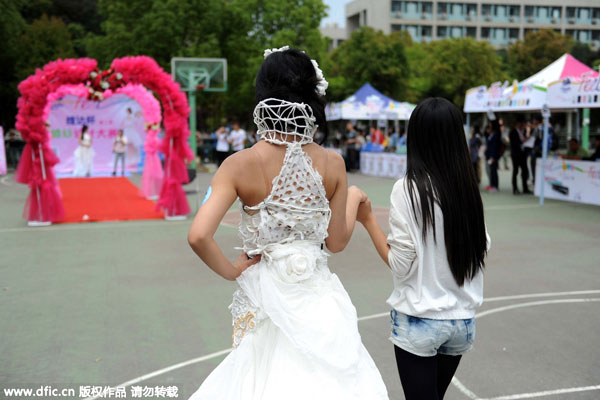 Students wearing gowns made of tissues walk the red carpet with the designers. [Photo/IC]