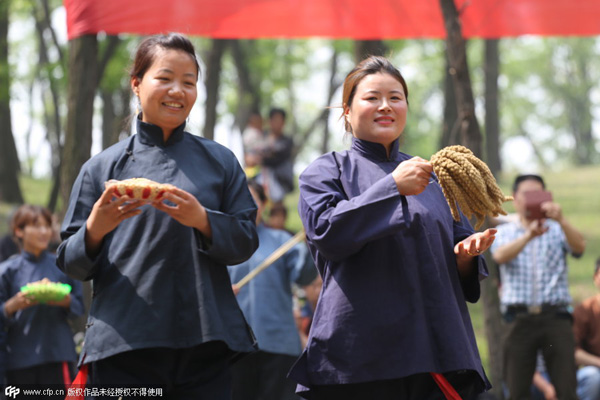 Village women take part in a fashion show in Xinxiang city, Central China's Henan province, April 30, 2015. [Photo/CFP]
Village women bring 50s fashion to catwalk
A fashion show does not necessarily need to be glamorous, splashy, or sexy. A show, if it was well blended with tradition and authentic local flavor, can strike a nostalgic feeling.
A rural fashion show took place in Xinjiang, Central China's Henan province on Thursday. Ten local village women dressed in thick cotton clothes and black cloth shoes - the common dress of the 1950s in China, proudly "strutted down a catwalk" by presenting the audience various agricultural products, such as corn, peanut, dates, potatoes, and pepper.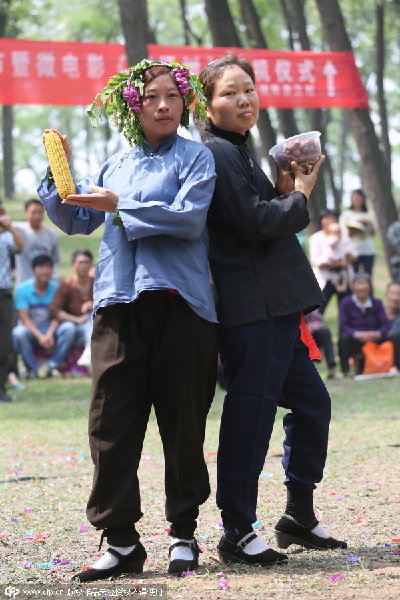 Women take part in a fashion show in Xinxiang city, Central China's Henan province, April 30, 2015. [Photo/CFP]
That's all for today's trending, do check back tomorrow for more!