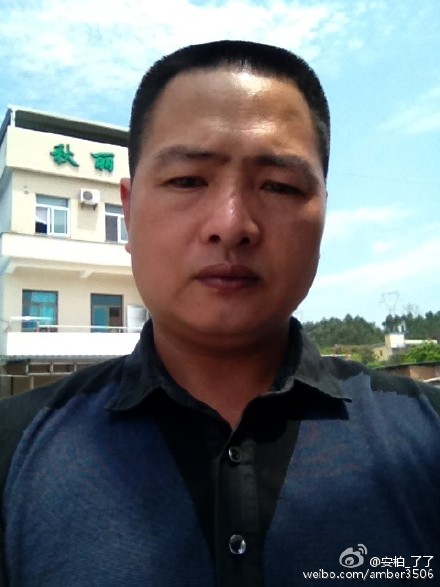 The selfie taken on April 2 shows the face of the thief, in Zhangpu town of Zhangzhou, East China's Fujian province. [Photo/Sina Weibo]
IPad selfie leads to thief's arrest
Previously, a lost iPhone led to the "romantic" meeting of an American phone owner and the phone's new owner, his Chinese "Bro Orange". This time, a selfie on a lost iPad triggered a manhunt for the thief.
A thief, surnamed Cai, 35, was nabbed on April 15 after he took a selfie on the stolen iPad, which automatically shared his photo with the owner's iPhone through the Cloud. The latter immediately reported him to the police, in Zhangpu town of Zhangzhou, East China's Fujian province, mnw.cn reported on April 29.
The iPad's owner, named Anbo_liaoliao on Sina Weibo, China's version of Twitter, posted the thief's photo, saying, "You are so stupid that I have to report you to the police. Shit! I laughed so hard I cried."
The owner's post became an instant hit and spread widely on social media, with netizens vowing to help her find the thief. Finally, a netizen offered a clue to the thief's location.