In today's trending, a traffic jam dance party, man dresses as legendary pig to lure customers, Canadian carries billboard of Chinese girlfriend in Shenzhen, policeman's bride catches thieves, and a taxi driver takes selfies with passengers.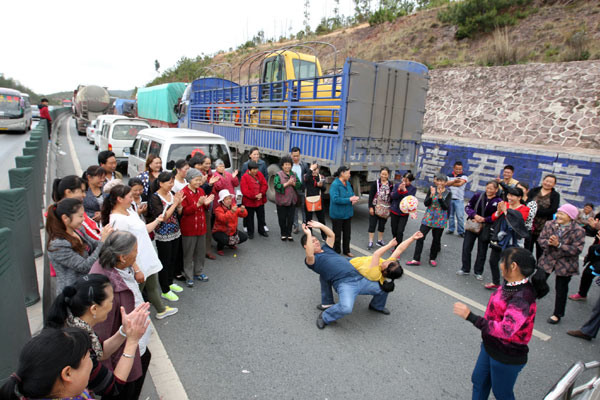 People in a traffic jam get out of their cars to amuse themselves dancing. [Photo/IC]
Traffic jam dance party
When a road in Yunnan province was blocked due to a traffic accident, people got out of their cars and started dancing to amuse themselves, reported dfic.cn on Wednesday.
The drivers and passengers gathered in a circle and started showing off their dance moves to one another. If only more people stuck in traffic jams were this joyful and good humored!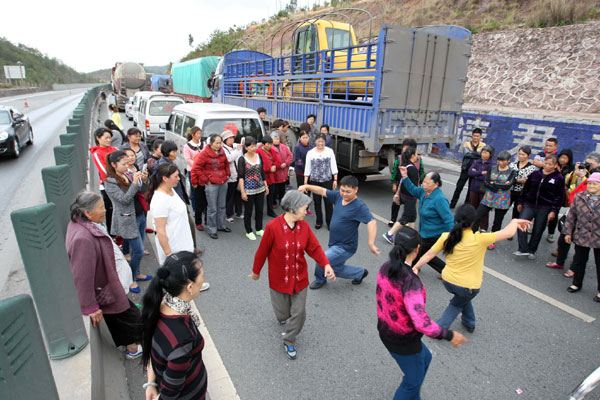 Some elders show off their dance moves after being caught in a traffic jam. [Photo/IC]
In our next story, a man dresses as a legendary pig to lure customers.